Categories:
Other Brands
Sometimes we discover a bag that we think it's creative and dazzling. And we can't wait but need to share the story about it. Like the Rejina Pyo Oliva Clutch Bag.
Rejina Pyo is a well-known fashion designer and her newly released brand is based in London. The Oliva Clutch Bag caught our attention because the style is refreshing and the way how you carry feels so feminine.
The Design
The Olivia Bag is a box-shaped handbag with a handle. It's kind-of-like the vanity case, but designed for the casual chic use. The bag looks ladylike but the way in which it can be carried is stunning as well.
The bag is made from calf leather, but for the elegant feel, it's created in croc-embossed. This small-sized Olivia Bag can be carried at day or night. At day, we can use it as a small tote bag. At night, we can carry it as a clutch bag.
Unfortunately it does not come with a shoulder strap, however it wouldn't be comfortable to carry cross body either because of the box-size. The top is made with a curvy handle of which can be detached.
The upper part of the body on the left and right side is finished with foldable leathers. These two leathers are linked with a connector, which also can be detached (probably for the use of expanding or loosen the interior).
This bag can be carried on the crook of your arm to look glamorous. It goes great with casual-chic clothing as well as formal clothing. It's ideal for work as a daily bag.
The Interior
Open the bag via the zipper. Inside you will find the main compartment to store all your basic and daily essentials.
The Prices And Sizes
Measuring 15 x 22 x 8 (D x W x H) cm, the croc-embossed version is priced at $4818 HKD, $611 USD, €632 EUR, £495 GBP.
Where To Shop Rejina Pyo Olivia Bag?
1. Farfetch – shop the boutiques around the world via here…
More Images And Colors
comnum(0) tbcount(0) tbcount(67)
Categories:
Other Brands
It's big and beautiful; the Chanel Chevron Statement Tote Bag is the new addiction, but it will also make our life harder. Because now we need to decide between this Chevron Bag or the Large timeless CC Bag. Which one would you rather have?
CHANEL CHEVRON STATEMENT BAG OVERVIEW
Chanel Chevron Statement Flap Bag
Chanel Chevron Statement Tote Bag
Chanel Chevron Statement WOC
Chanel Chevron Statement Square WOC
Chanel Chevron Statement Pouches
The Chevron Statement Bag is bolder of course and more attention-grabbing due to the large V patterns. The overall design looks as classic as the iconic bags, which makes it worth the investment.
This tote bag is introduced for the Pre-Fall 2018 Collection. But this Chevron Statement style was first introduced in the Fall Winter 2018 Collection Act 1, which started with the flap bag. The flap bag became rapidly famous in very short period of time and maybe it will join the ranks of the upcoming classics.
The Design
Everything that the 'classic totes' has, the Chevron Statement Tote Bag has them too. And maybe even more because it comes with two strong leather handles for hand carry. It's a fine shopping bag for casual days or for work with plenty of interior spaces.
The bag is built with large Chevron V patterns on the front and back. The sides are quilted with diagonal lines. The calfskin leather is another big plus because it means that the bag is strong, long-lasting and with minimum attention needed for maintenance. The center is crafted with the signature smooth CC logo in gold hardware while it includes the long woven chain leather straps for shoulder carry.
And because the Statement Chevron Flap Bag is already so famous, this Tote Bag version will certainly leverage on its fame.
The Interior
The Chevron Statement Tote Bag features a leather-strap button closure. There is one big main compartment inside including a zip pocket and two patch pockets.
The Prices And Sizes
Style code A91643, measuring 10.6' x 5.1' x 12.2' inches, priced at $4900 USD, $6200 CAD, €4260 EURO, £3830 GBP, $7260 SGD, $39000 HKD, $7090 AUD, ¥598320 JPY, ¥34900 CNY, ₩5940000 WON.
More Images And Colors
comnum(0) tbcount(0) tbcount(63)
Categories:
Other Brands
Kate Upton is a blonde bombshell on the July-August 2018 cover of Maxim Magazine. Photographed by Gilles Bensimon, the supermodel flaunts some skin in gold hoop earrings and a pleated coverup. Kate scores the number one spot on Maxim's annual Hot 100 list. Captured on location in Israel, the American stunner poses in sexy ensembles styled by Caroline Christiansson.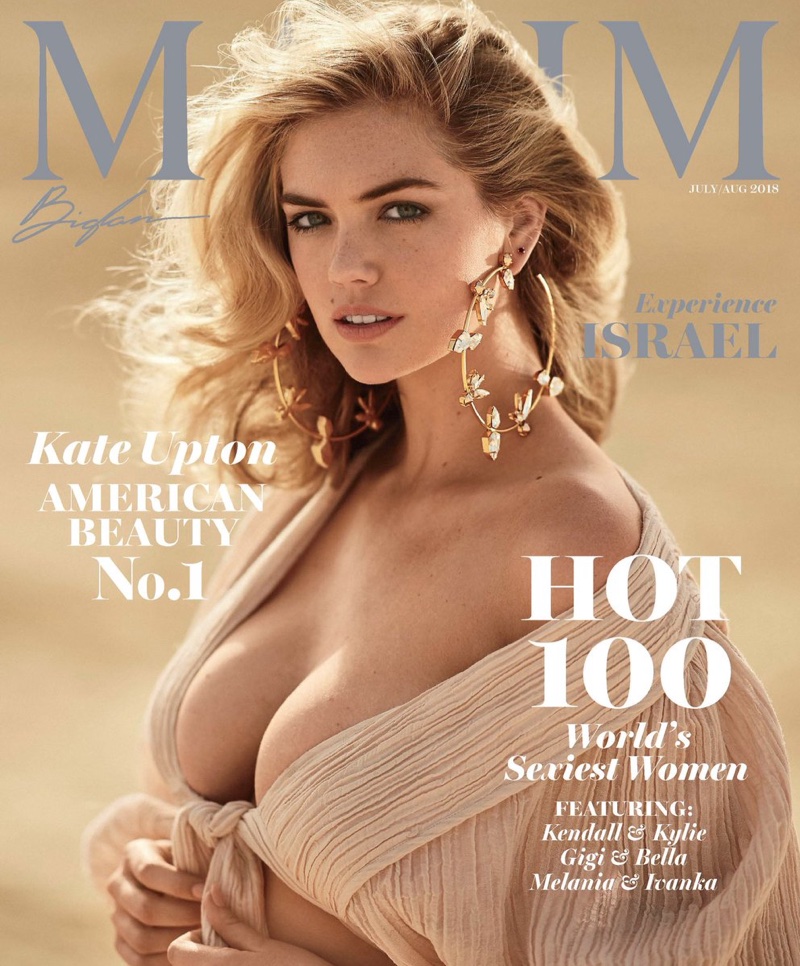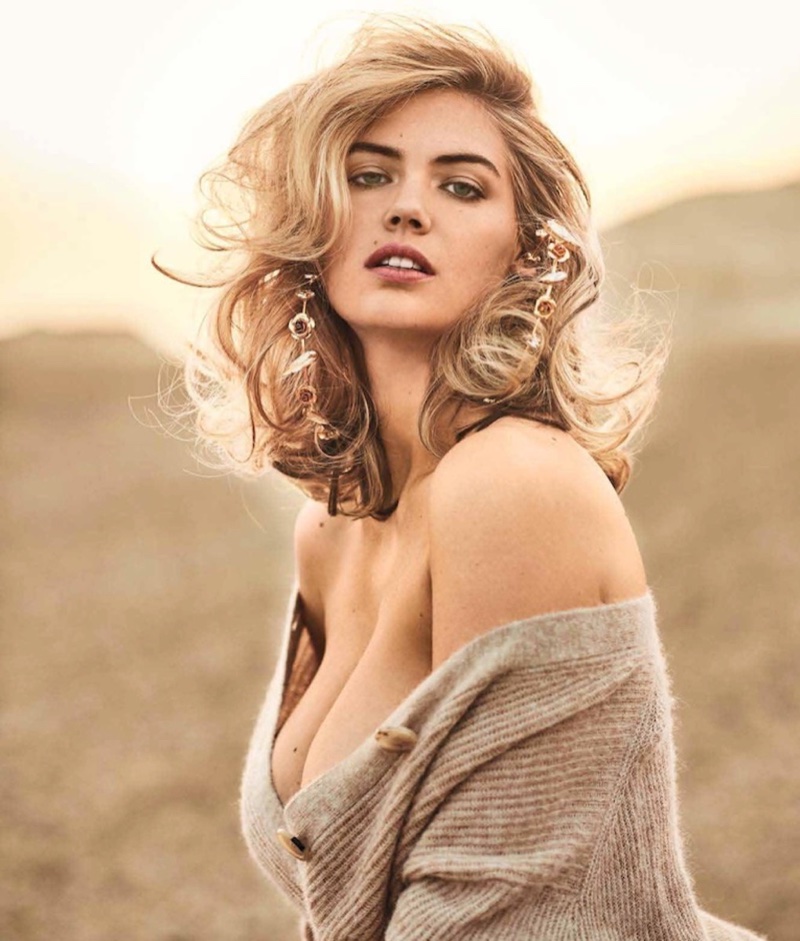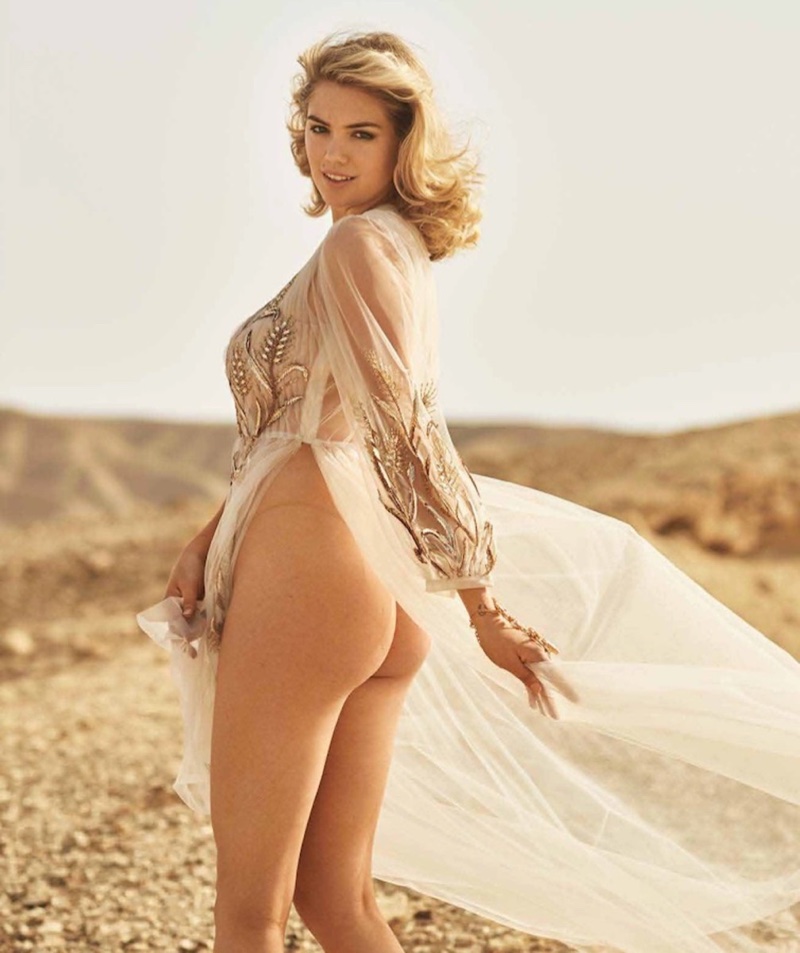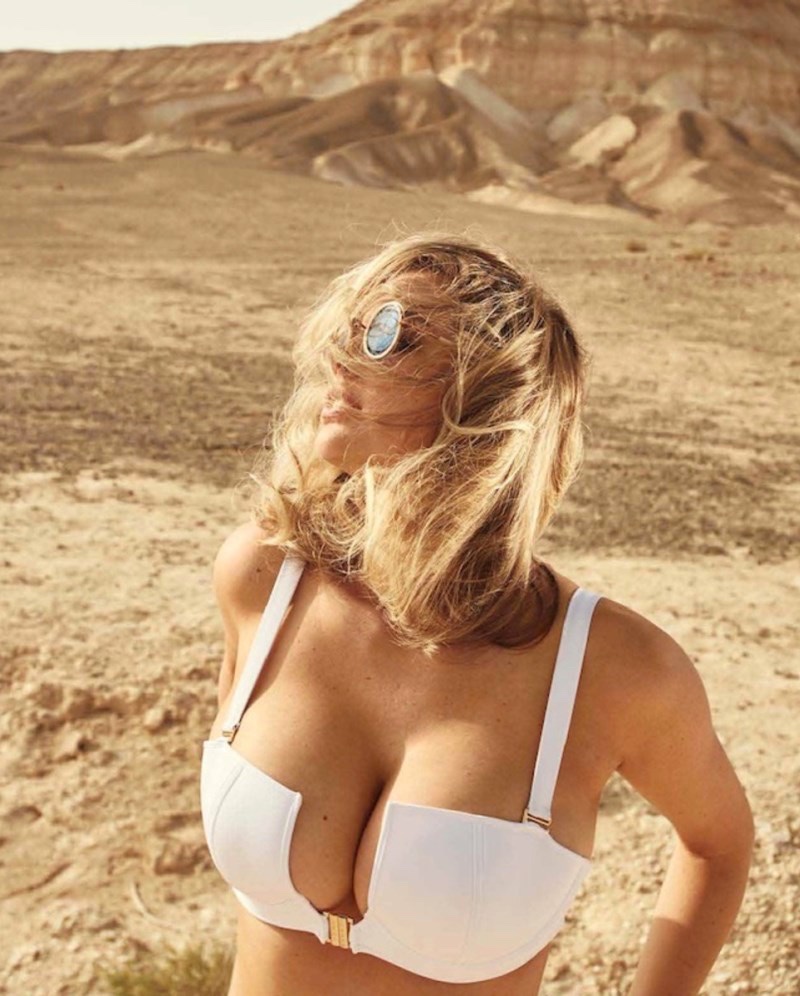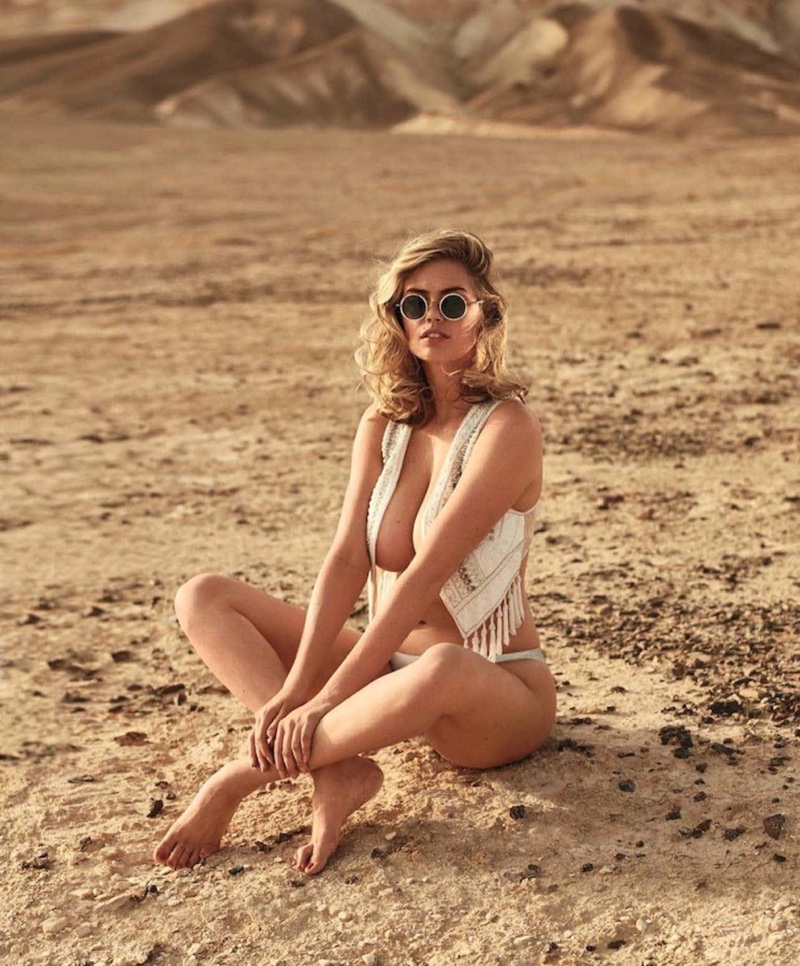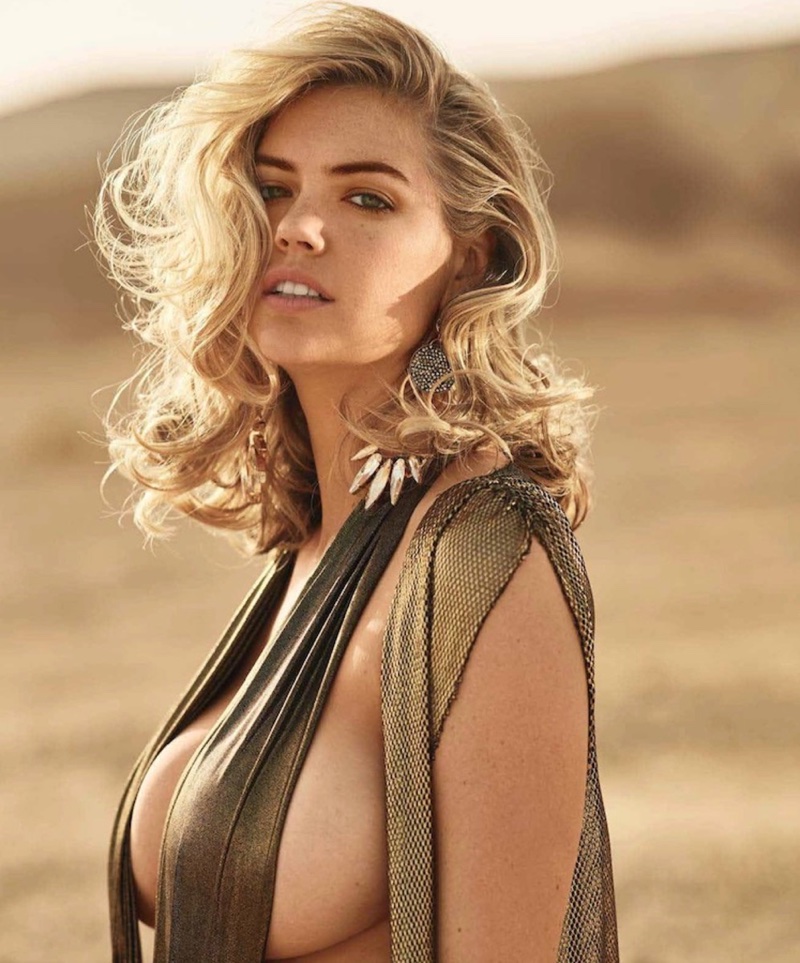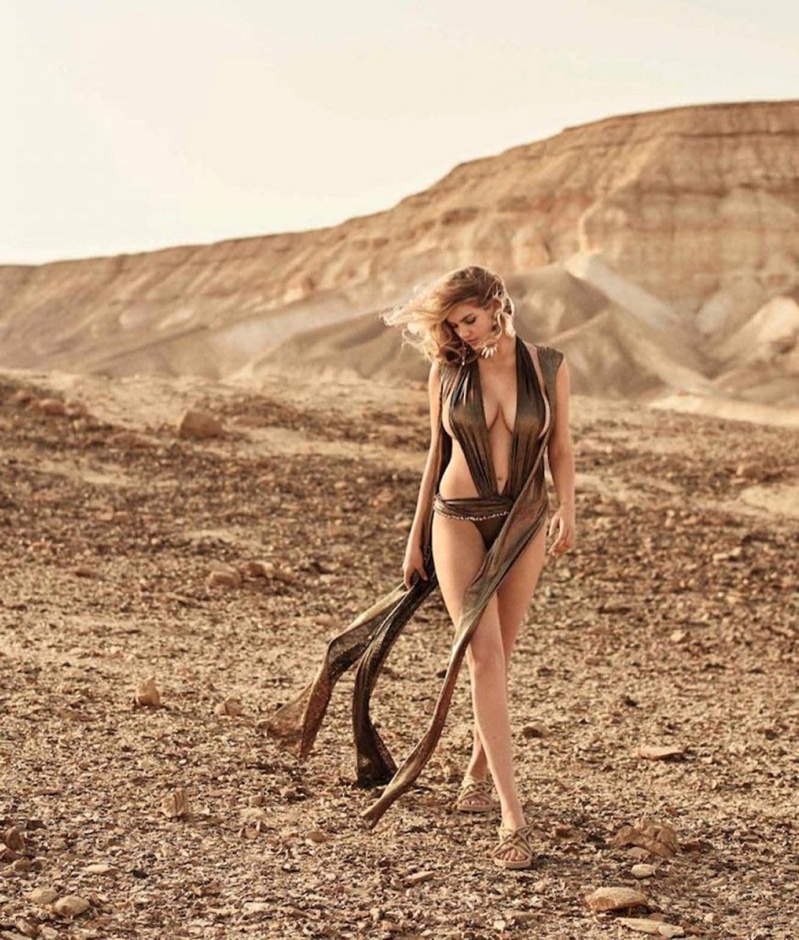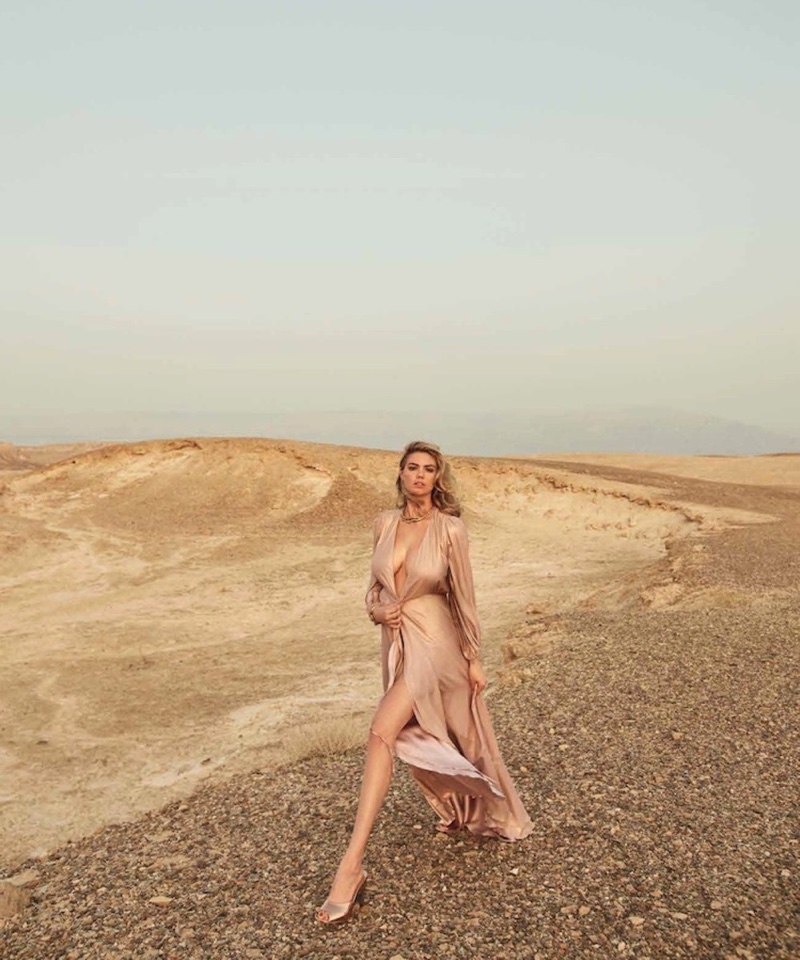 comnum(0) tbcount(0) tbcount(46)
Categories:
Other Brands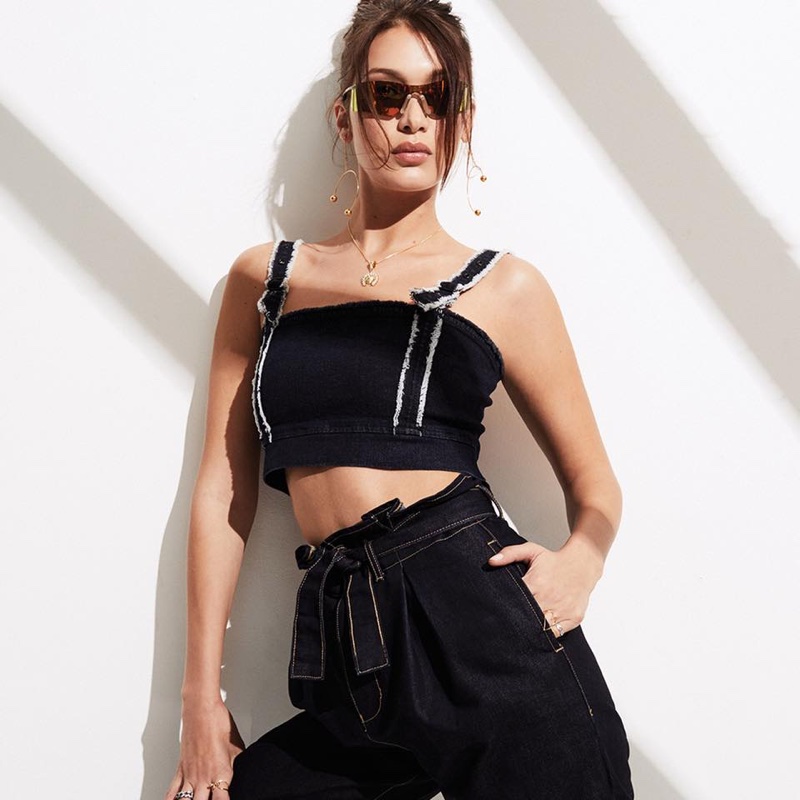 Bella Hadid stars in Penshoppe DenimLab 2018 campaign
Since being named the face of Penshoppe last year, Bella Hadidcontinues to impress in the Philippines-based brand's campaigns. And now, the brunette beauty stars in the DenimLab 2018 series. Bella poses in super cool styles ranging from overalls to jean skirts and boxy jackets. The American stunner exudes pure attitude in every shot with her hair in a messy updo and winged eyeliner.
Related: Bella Hadid Models Bold Stripes for Penshoppe's Spring 2018 Campaign
CAMPAIGN: BELLA HADID FOR PENSHOPPE DENIMLAB 2018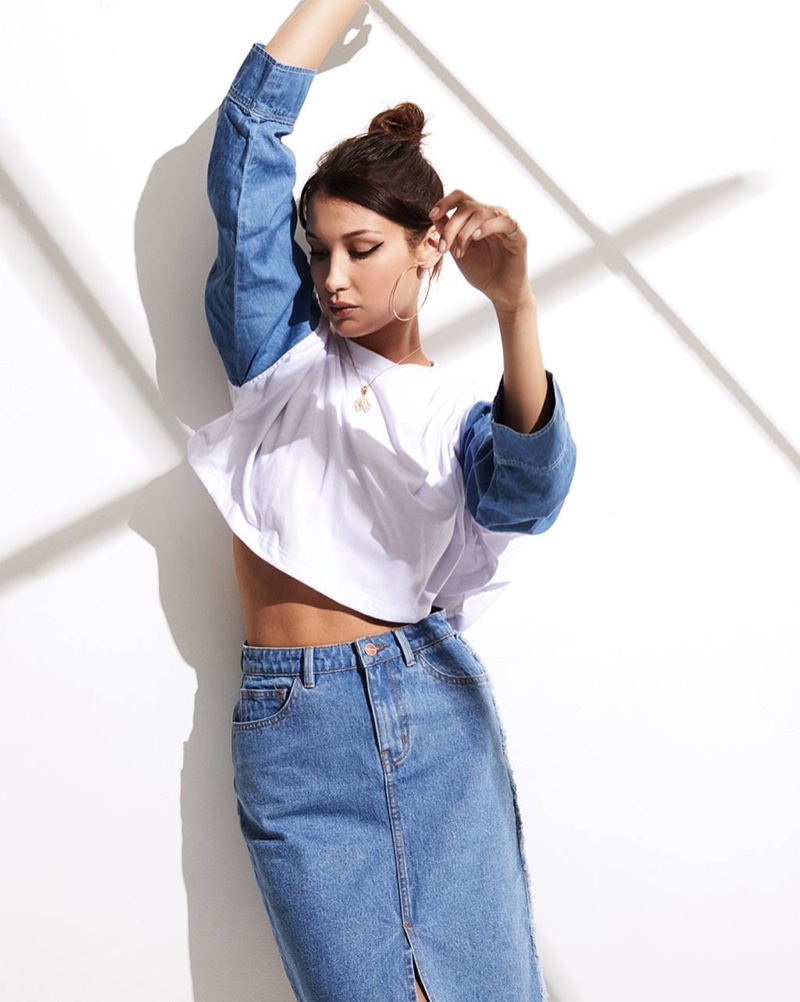 Penshoppe taps Bella Hadid for DenimLab 2018 campaign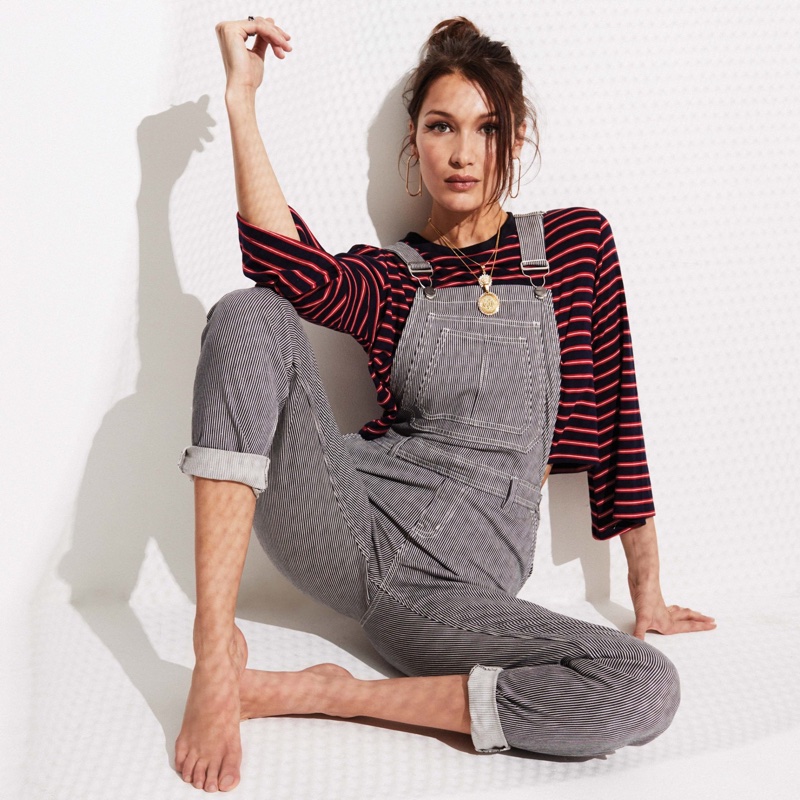 Posing in overalls, Bella Hadid fronts Penshoppe DenimLab 2018 campaign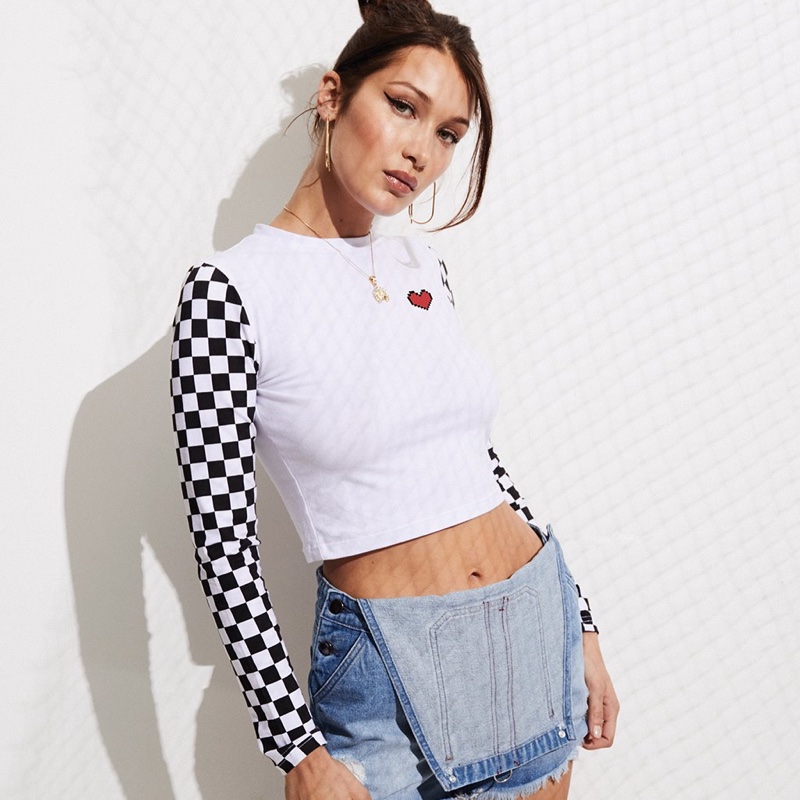 Bella Hadid wears casual style in Penshoppe DenimLab 2018 campaign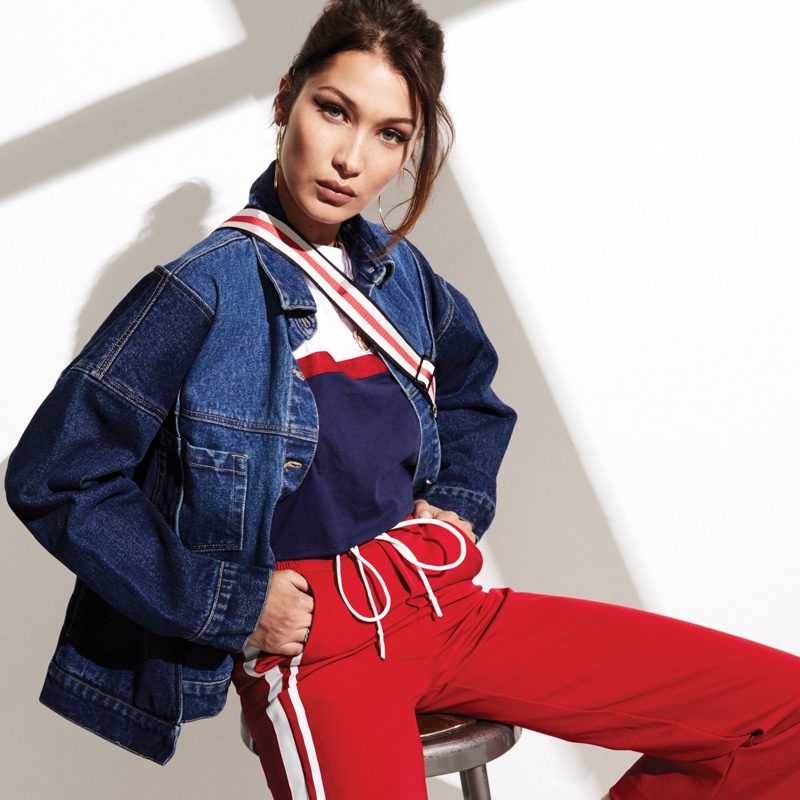 An image from Penshoppe DenimLab's 2018 campaign with Bella Hadid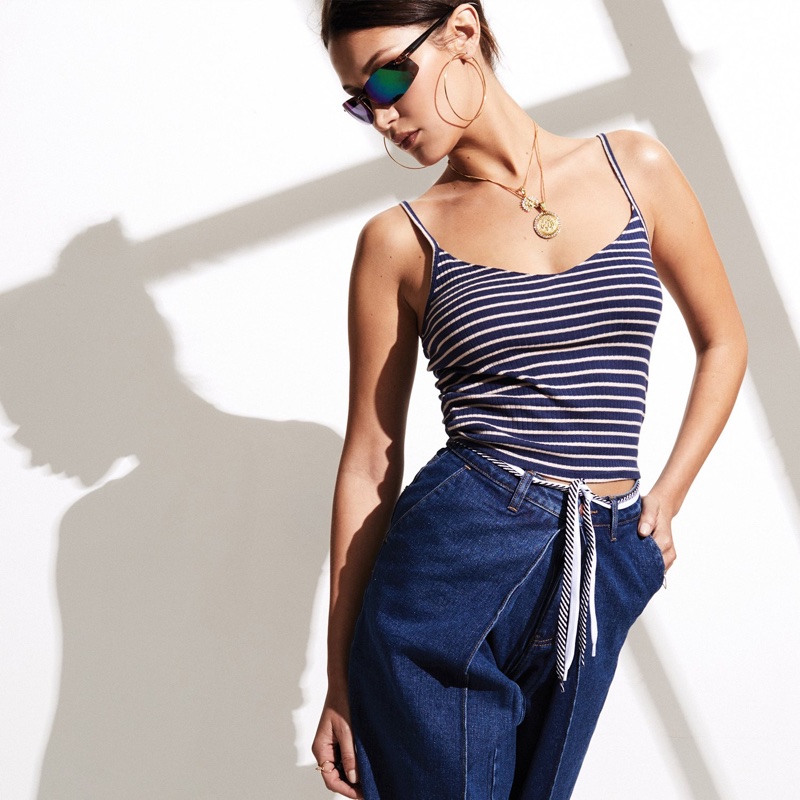 Bella Hadid sports striped top and jeans for Penshoppe DenimLab 2018 campaign
comnum(0) tbcount(0) tbcount(45)
Categories:
Other Brands
The Handle Intrecciato Bag we've shared last time was just the start. Today we're going to reveal the true Handle Bag. It's the Bottega Veneta Alumna Intrecciato Bag from the Spring Summer 2018 Collection.
The Design
The Alumna Intrecciato Bag is a dream bag. We all know that 'handle bags' are trending right now and this is the Bottega Veneta's version.
I absolute adore the style; it's minimalistic and beautiful. The body is fully crafted with Intrecciato, which creates the timeless sensibility. The structured silhouette is constructed with compact and rectangle shape. The nappa leather feels very soft and luxurious.
The handles are crafted on the top, featuring long strap for shoulder carry. The leather strap is also built with intrecciato leather and matches to the body of the bag.
And what's more? You need to pick one of those irresistible bright colors. That's the hardest part of the work.
The Interior
The bag is completed with suede lining and the interior is made with one main compartment including a clever zippered pocket.
The Prices And Sizes
Measuring 6.2' x 9' x 2.8' (H x W x D) inches, priced at $18000 HKD, $2150 USD, €1750 EUR, £1595 GBP
Where To Shop Bottega Veneta Alumna Bag?
1. MyTheresa – Shop for the classic colors here…
2. Matches Fashion – You can also find this bag here…
More Images And Colors
comnum(0) tbcount(0) tbcount(147)
Categories:
Other Brands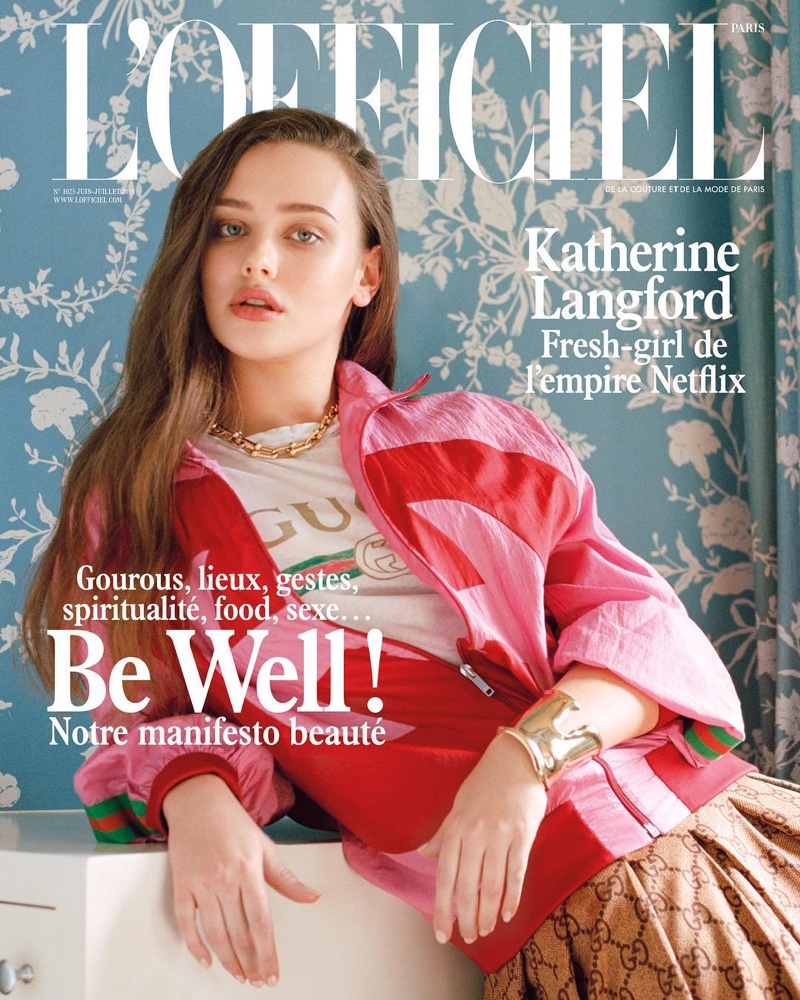 Katherine Langford on L'Officiel Paris June-July 2018 Cover
Katherine Langford lands the June-July 2018 cover of L'Officiel Paris. Captured by Daria Kobayashi Ritch, the Australian actress wears a Gucci blouson, t-shirt and skirt with jewelry from Tiffany & Co. For the accompanying shoot, Katherine poses in casual luxe ensembles. Styled by Jennifer Eymere, the '13 Reasons Why' star wears designs ranging from elegant dresses to precious metals.
Related: Katherine Langford Wears Chic Looks for Seventeen Mexico
COVER SHOOT: KATHERINE LANGFORD FOR L'OFFICIEL PARIS JUNE/JULY 2018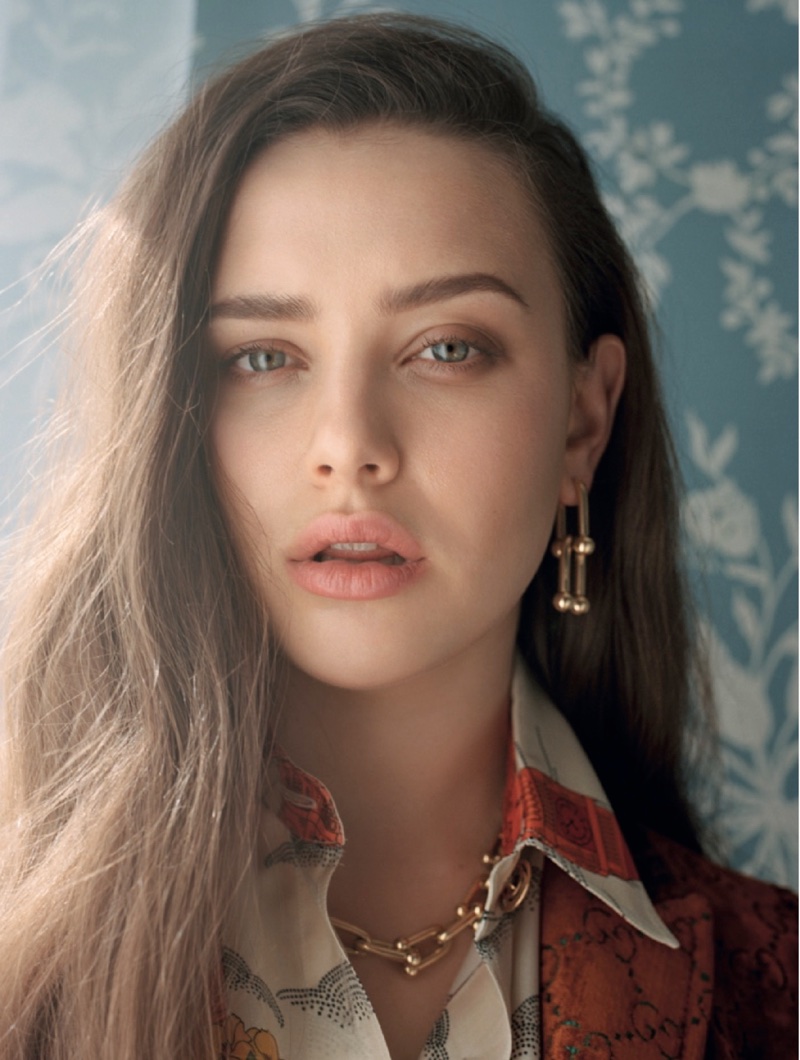 Ready for her closeup, Katherine Langford wears a wavy hairstyle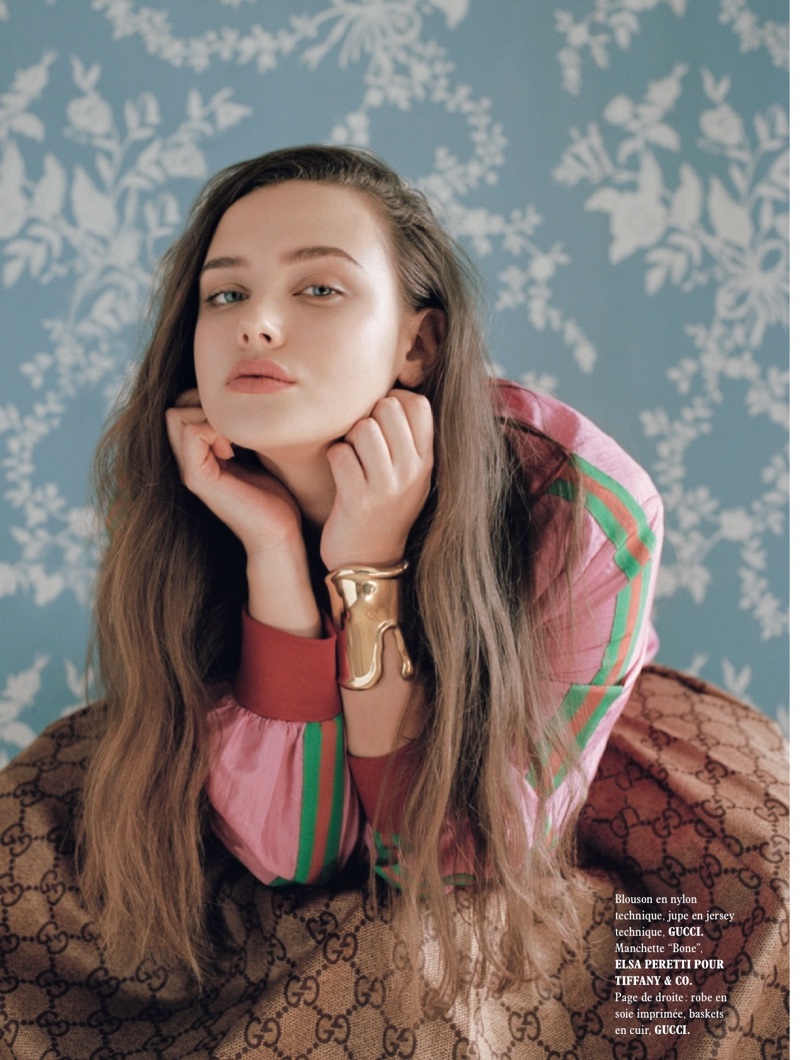 Actress Katherine Langford wears Gucci blouson and skirt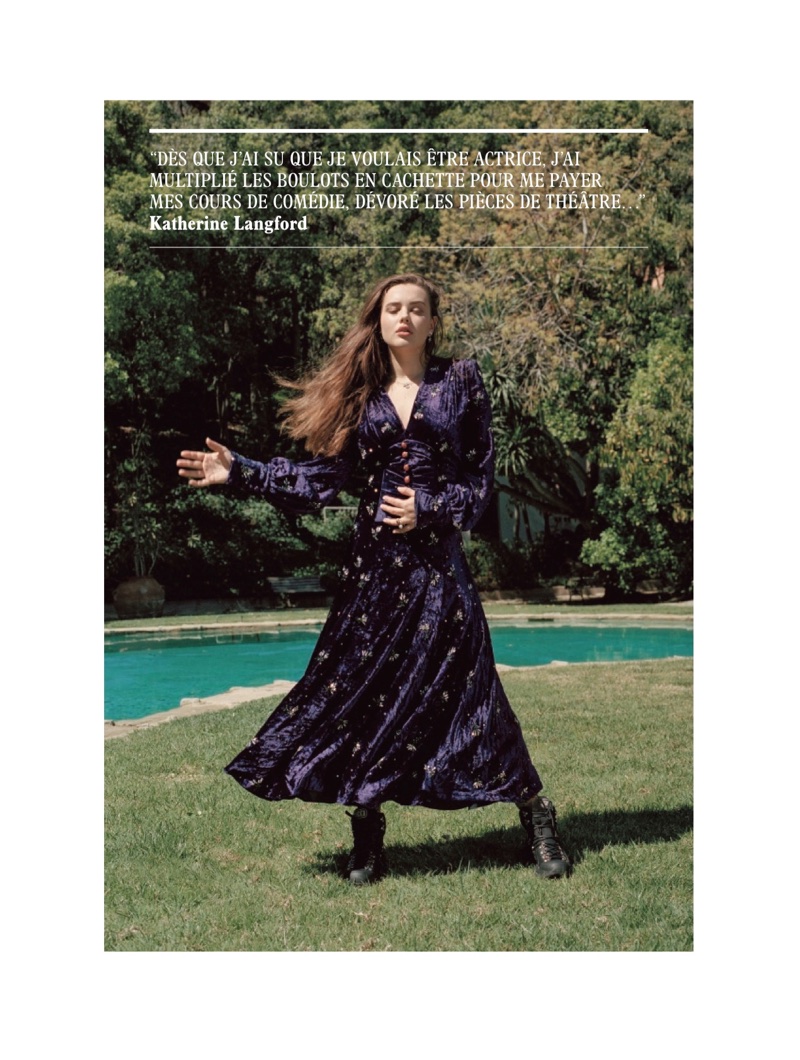 Posing outdoors, Katherine Langford wears Gucci dress and leather sneakers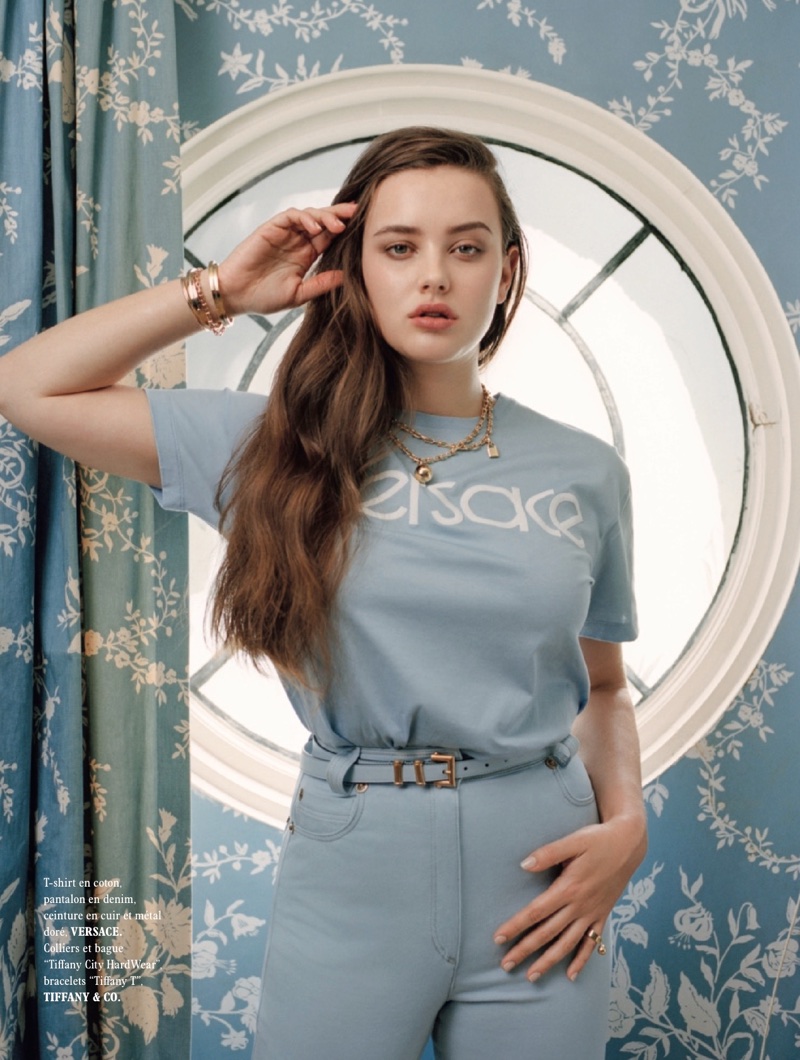 Actress Katherine Langford wears Versace t-shirt and jeans with Tiffany & Co. jewelry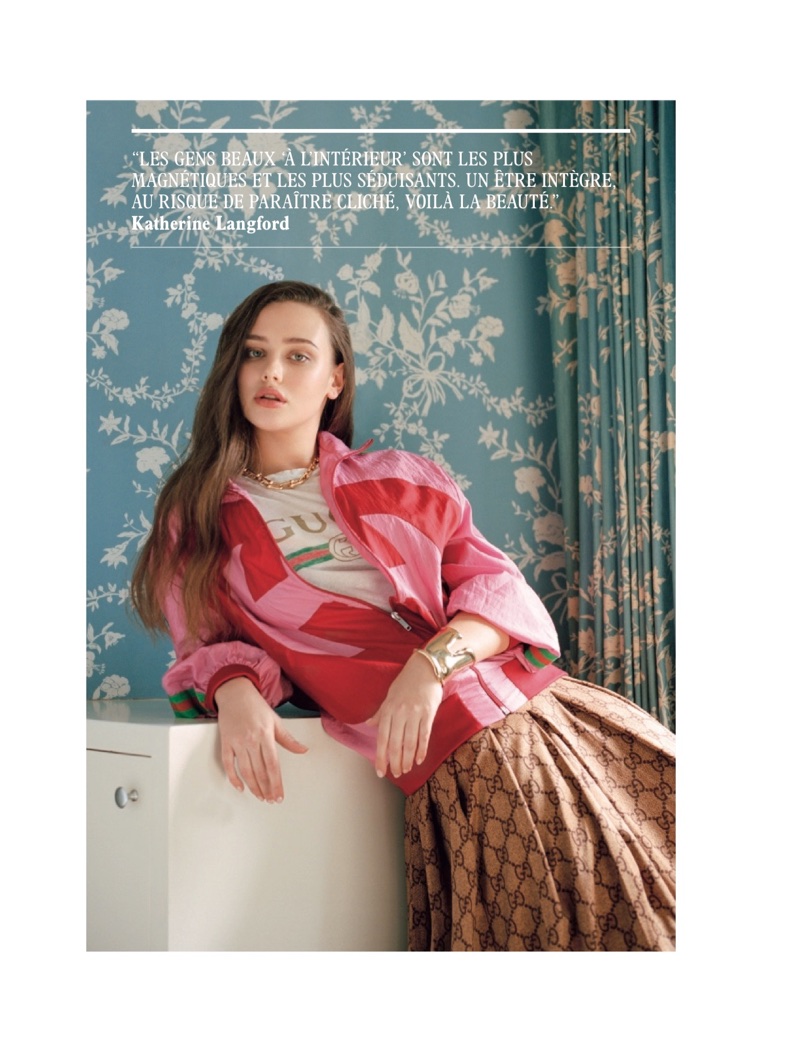 Katherine Langford poses in a complete look from Gucci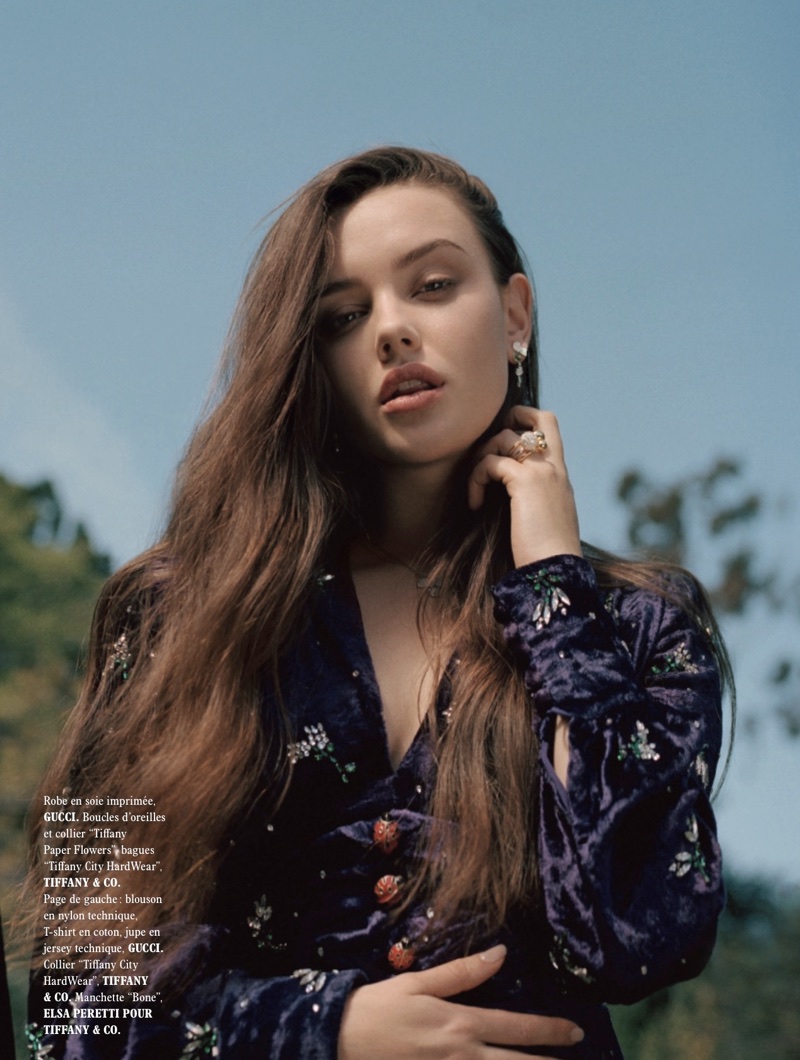 Actress Katherine Langford poses in Gucci dress
Designer Bags, Wallet, Purse, Belt & Accessories Official Site, Best Price & Quality, Free Worldwide Shipping, Free Returns. Each Bag Is A Work Of Art - Handmade - Cowhide Art - Can Custom-Made

Categories

New Posts

Hot Posts