Categories:
Other Brands
Balenciaga is no longer the designer brand it used to be, it has got the attention of the fashion media after introducing series of new handbags including one claiming to be an Ikea copy bag. However, there are also plenty of styles with the house's logo embellished, which is also something new for Balenciaga. And so, take a look at the Balenciaga Everyday Chain Wallet for the Spring Summer 2018 Collection.
The Design
The Chain Wallet is comparable to the Wallet On Chain Bags. The solid colors of this Chain Wallet are designed with streamlined and clean body. The center is crafted with the house's logo.
The bag looks surprisingly simple, but for a reason – it has a flaunting purpose. Balenciaga wants people around us to focus on the center logo, so that they know it's a high fashion piece. The combination of black and white (black background and white logo, or white back ground and black logo) will help make the signature stand-out.
This Everyday Chain Wallet Bag is made in calfskin. It comes with a palladium chain strap that's long enough for shoulder or cross body carry. There is also a hidden back pocket.
The Interior
The interior is made with a main compartment including card slots. It's an mini day bag or an evening companion, so there is enough space for your basic needs.
The Sizes And Prices
Measuring 22.5 x 14 x 6.5 (W x H x D) cm, priced at $10700 HKD, $1290 USD, €950 EUR, £855 GBP.
Where To Shop Balenciaga Everyday Chain Wallet Bag?
1. MyTheresa – for solid colors and other colors
More Images And Colors
comnum(0) tbcount(0) tbcount(74)
Categories:
Fashion
Rising star Elizabeth Ayodele heads to the beach for the June 2018 issue of Harper's Bazaar Kazakhstan. Captured by Vladimir Marti, the Nigerian model poses in pale ensembles with an elegant spin. Stylist Daniel Gonzalez Elizondoselects a mix of jumpsuits, breezy dresses and flared pants. Elizabeth shines in designs from labels such as Alexander McQueen, Elie Saab and Jacquemus.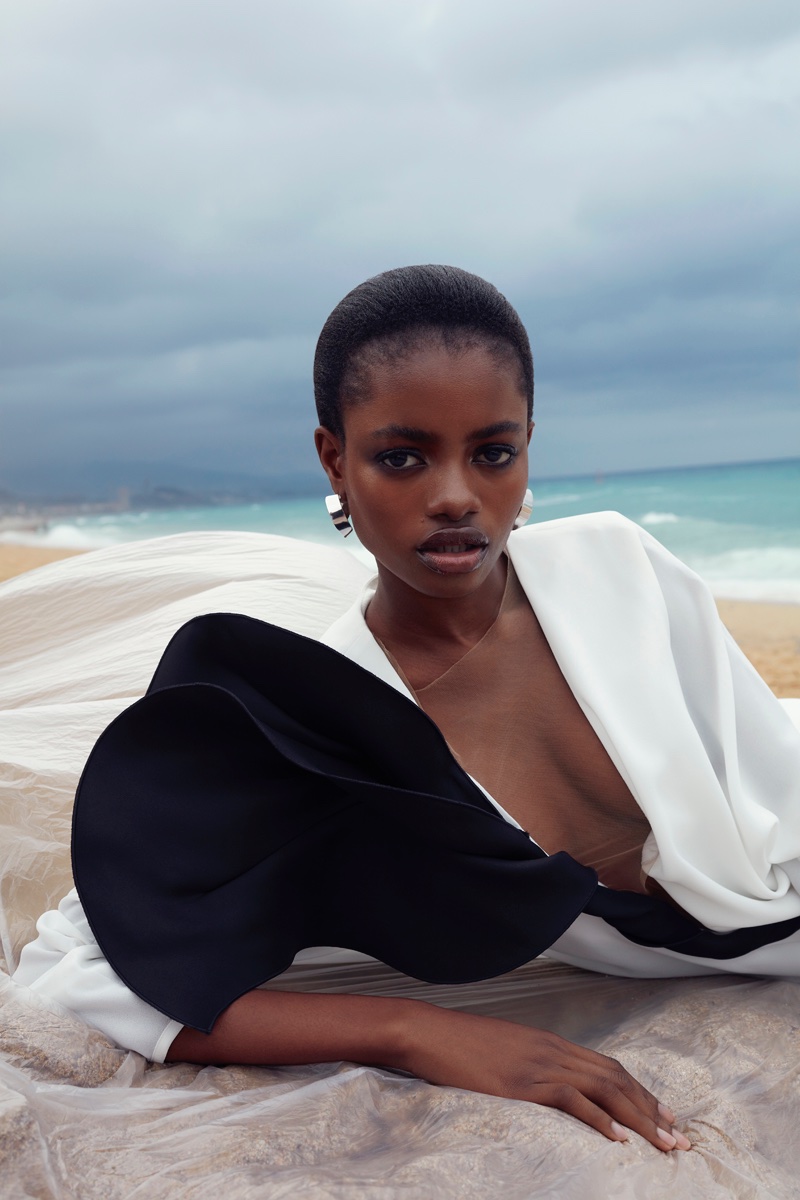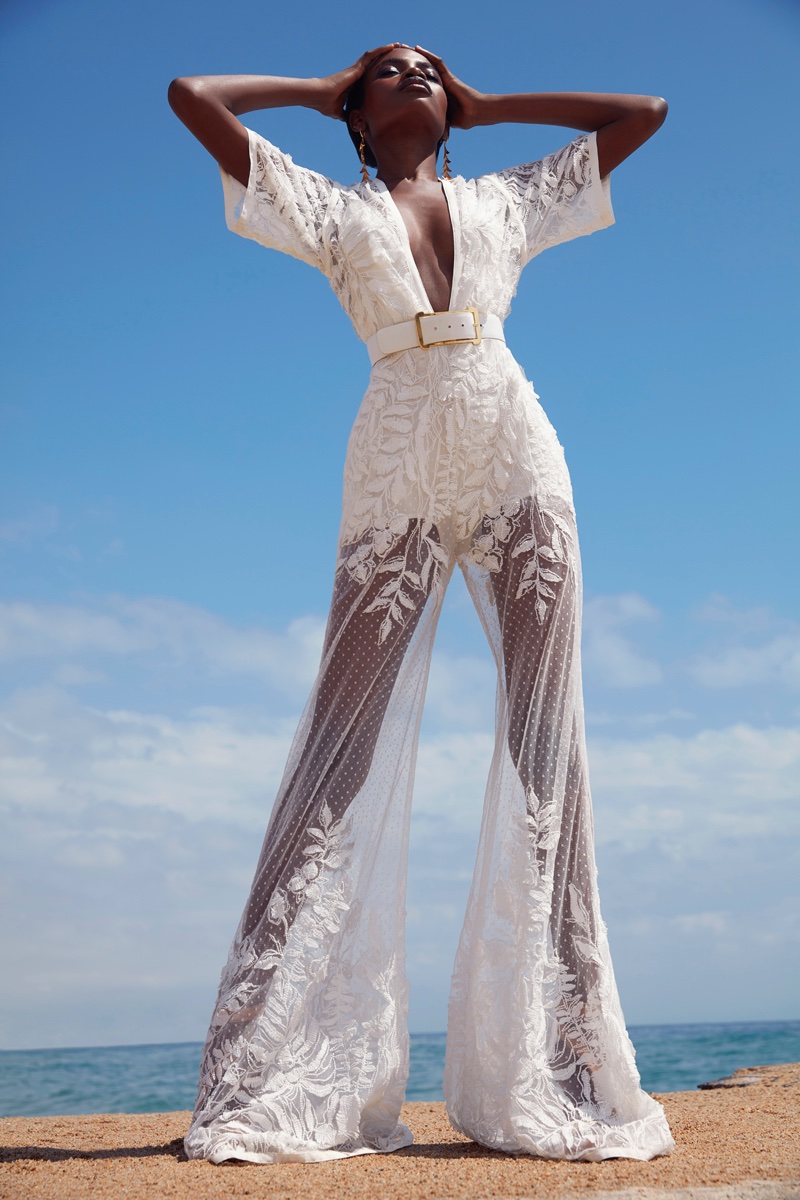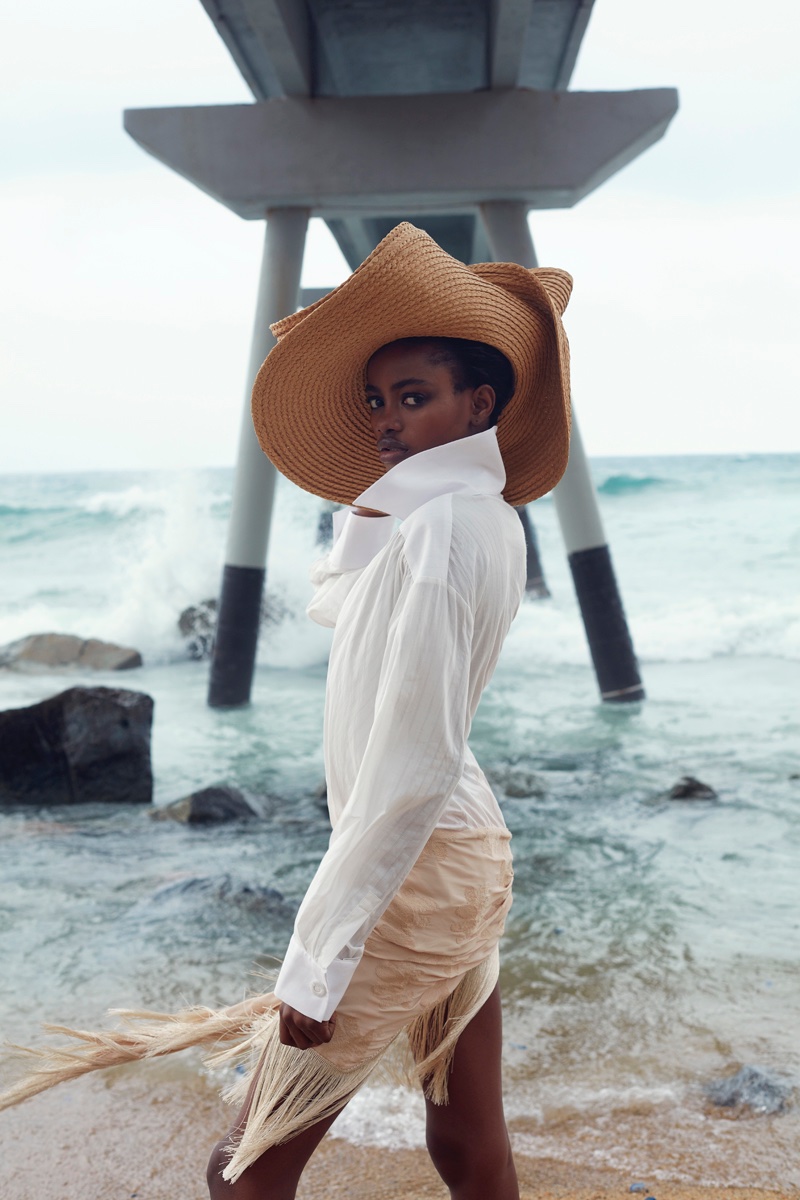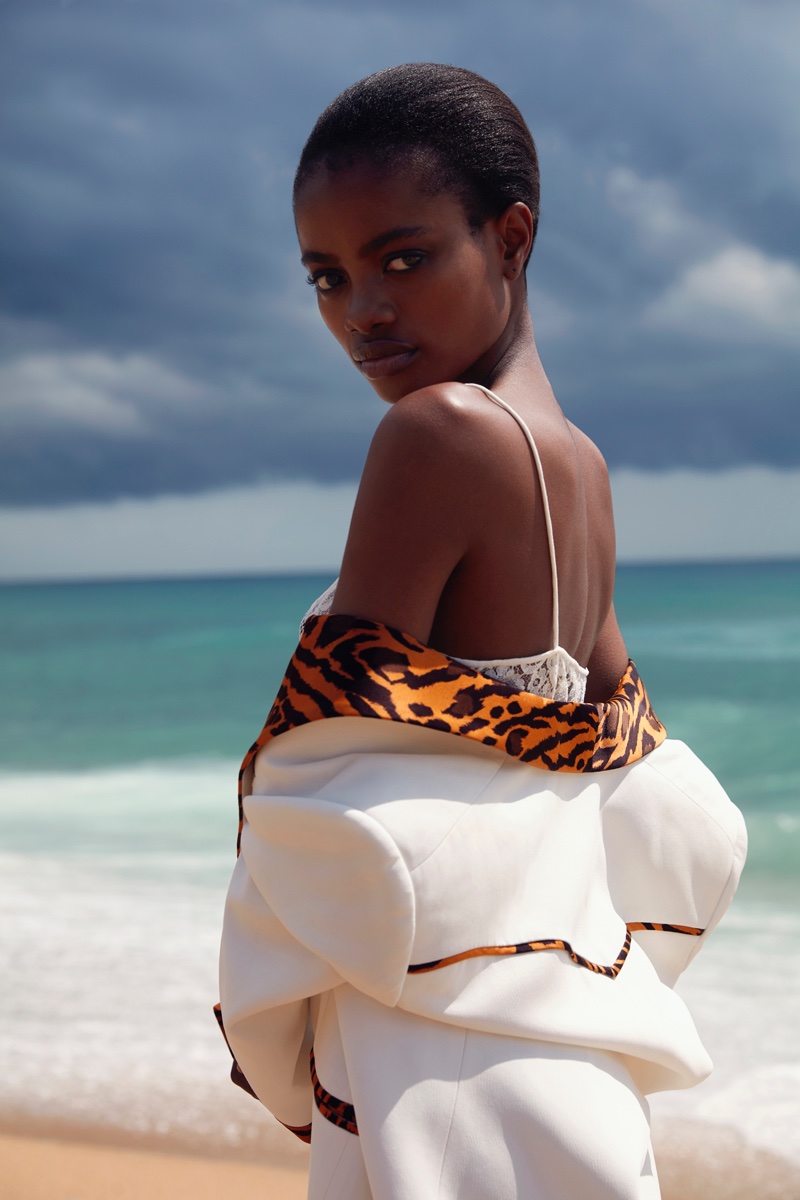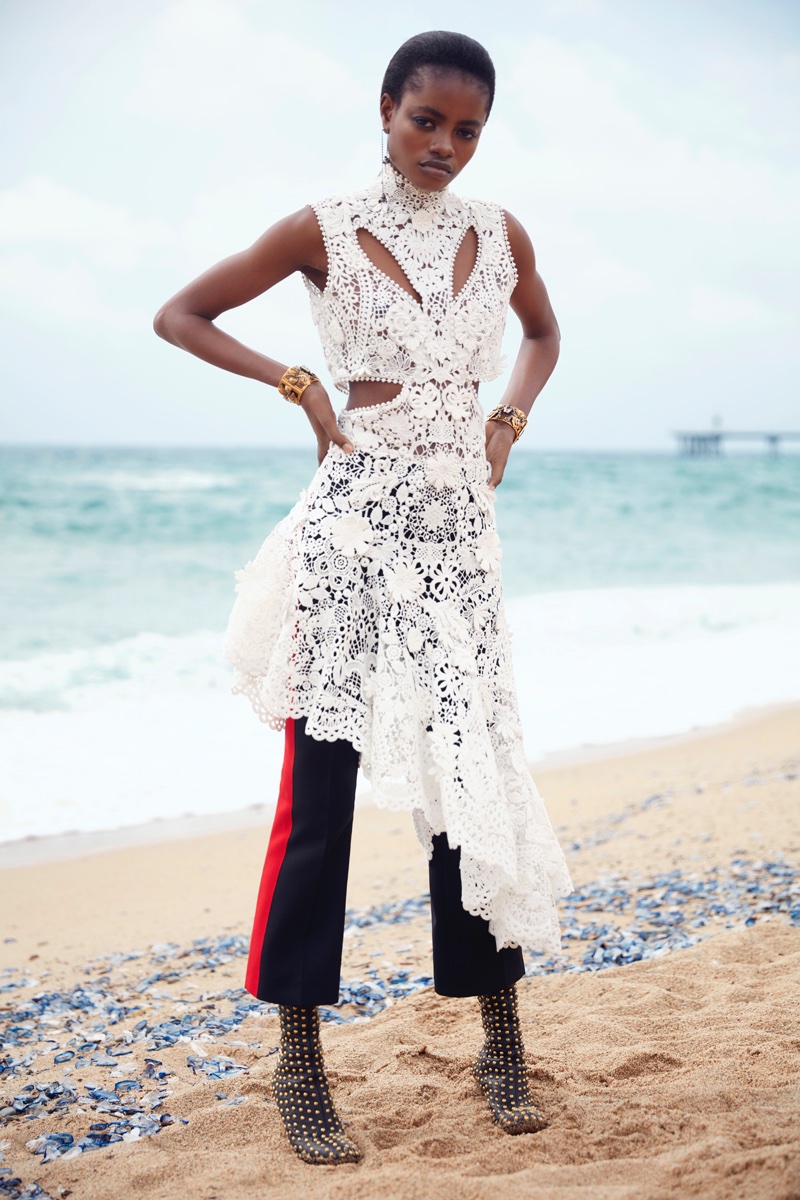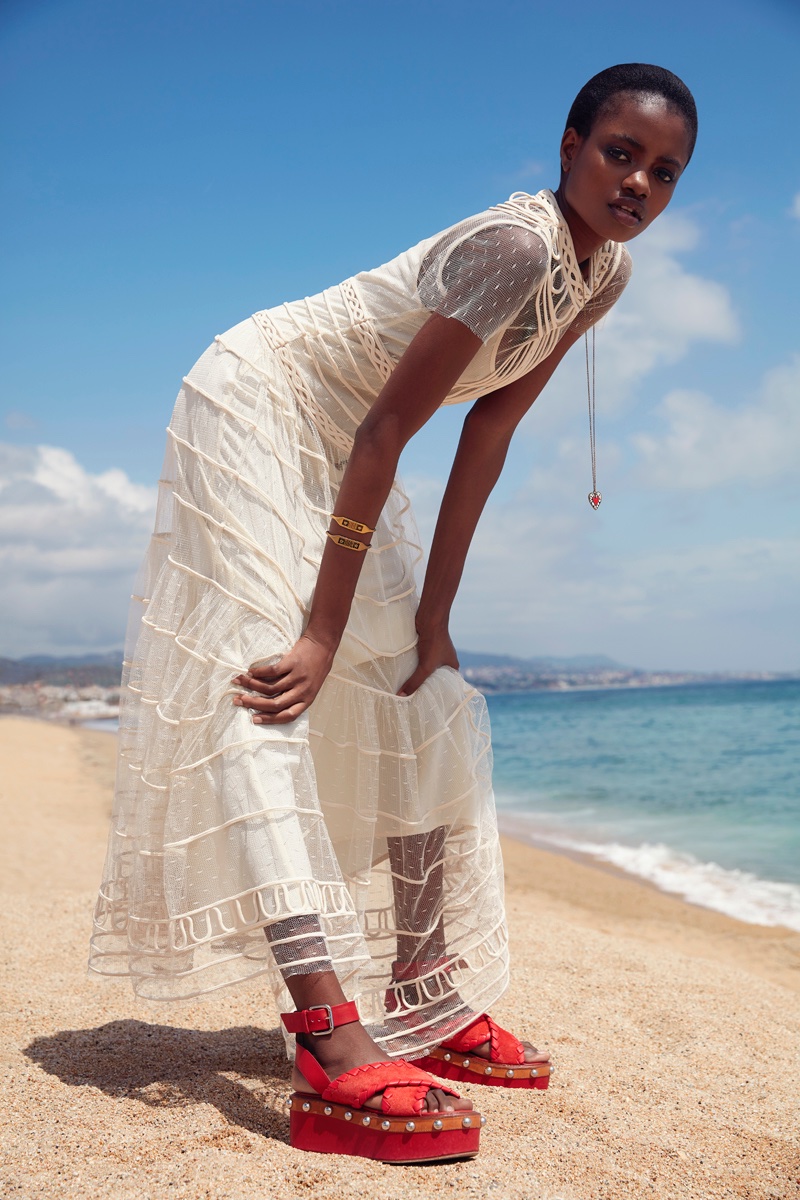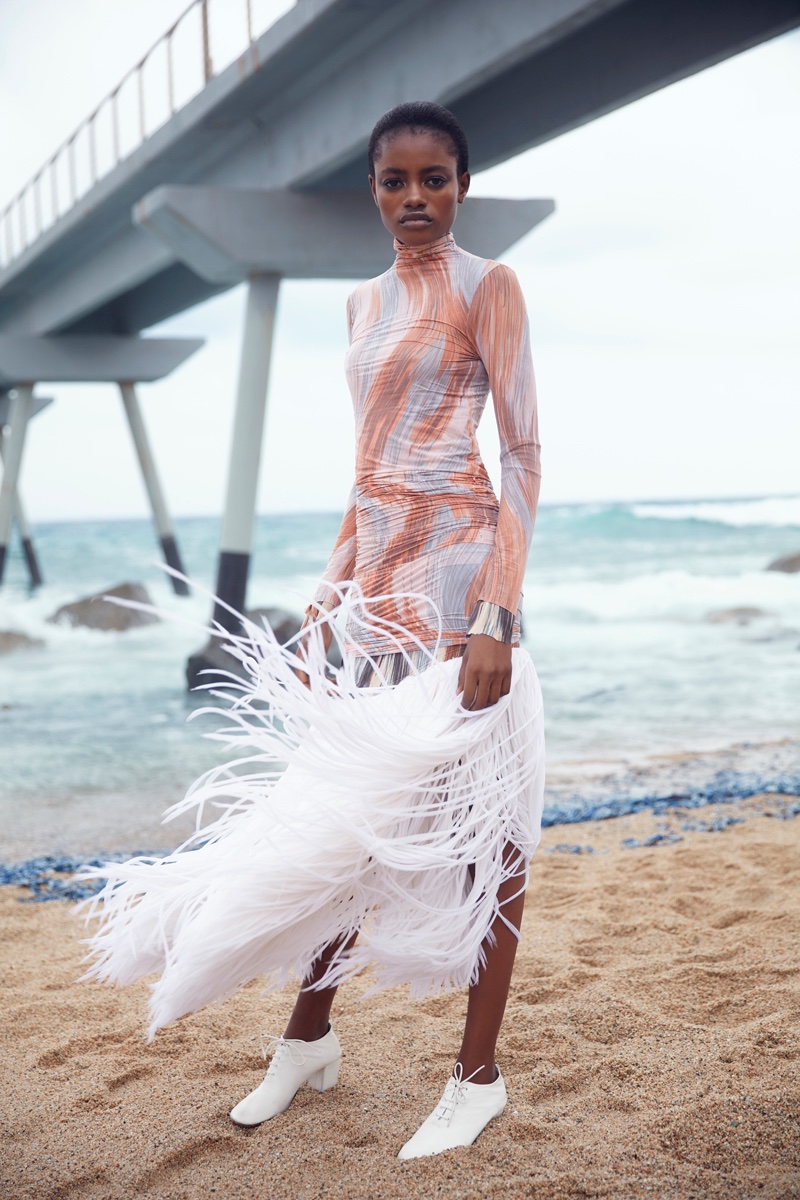 comnum(0) tbcount(0) tbcount(29)
Categories:
Fashion
Sabi Khazgaleeva heads to the beach for the May 2018 issue of ELLE Vietnam. In front of the lens of Olga Rubio Dalmau, the model wears denim on denim in the editorial. Sabi impresses in a mix of embroidered jeans, denim skirts and patchwork effects. Stylist Laia Gomez Ortiz selects designs from the likes of Louis Vuitton, Chanel and Boss for the redhead to wear.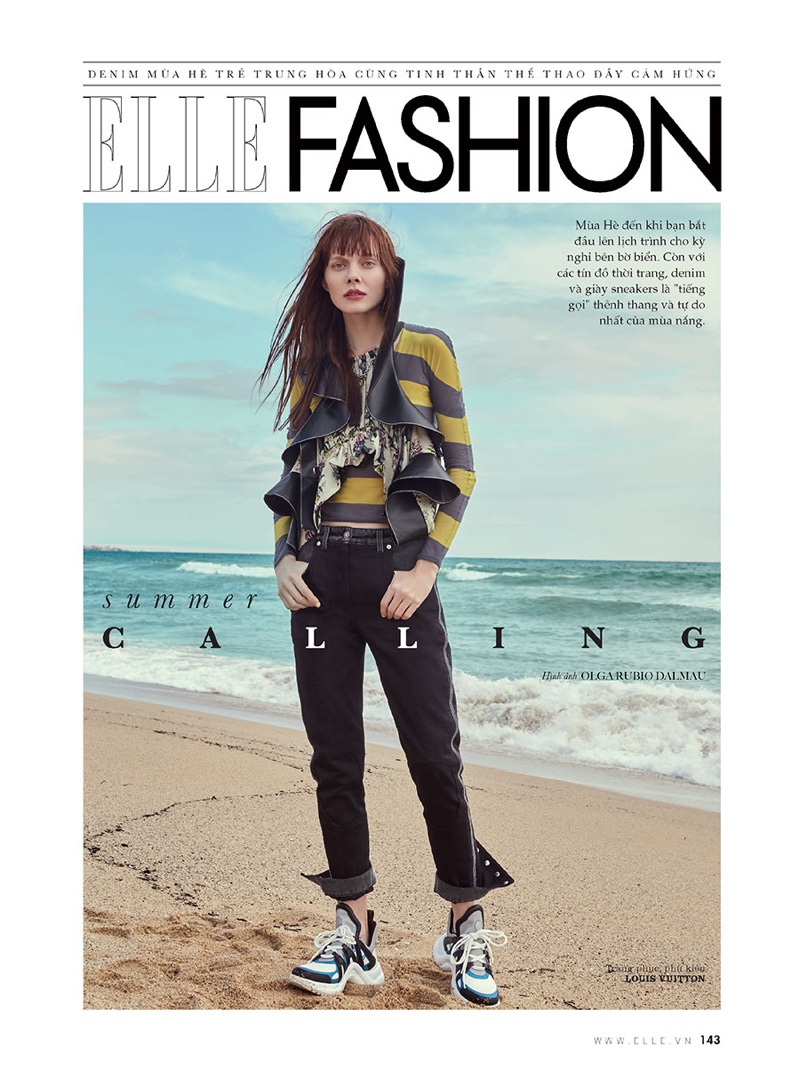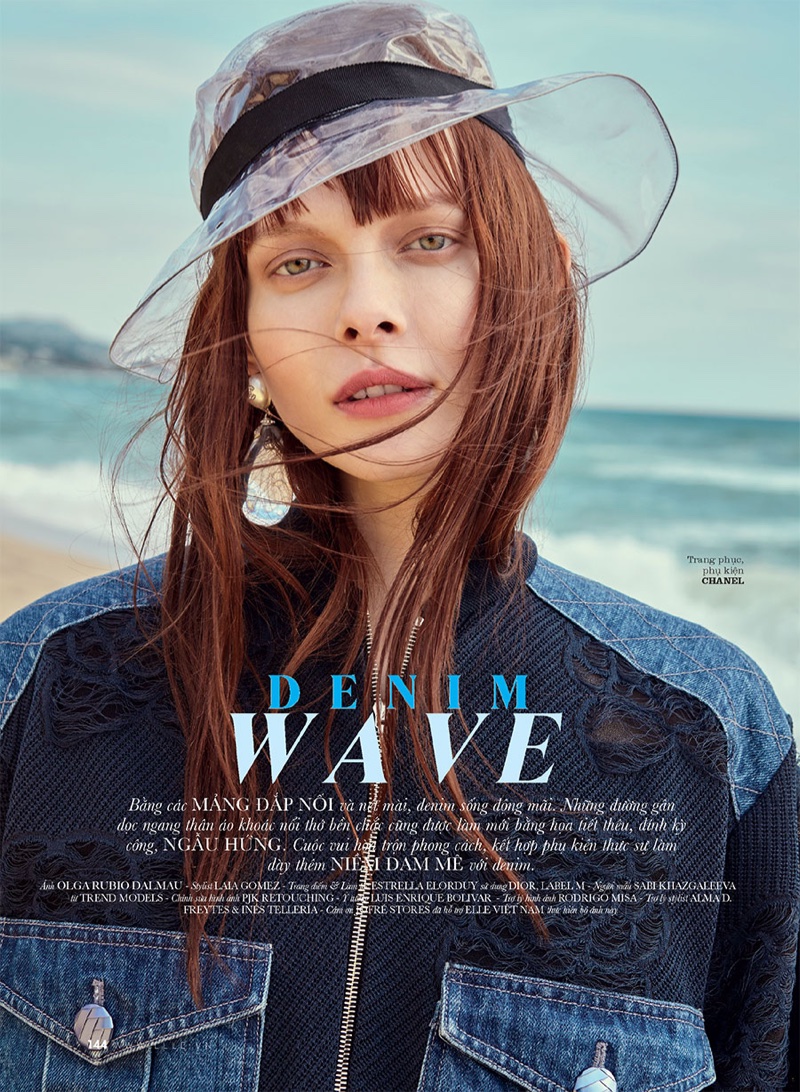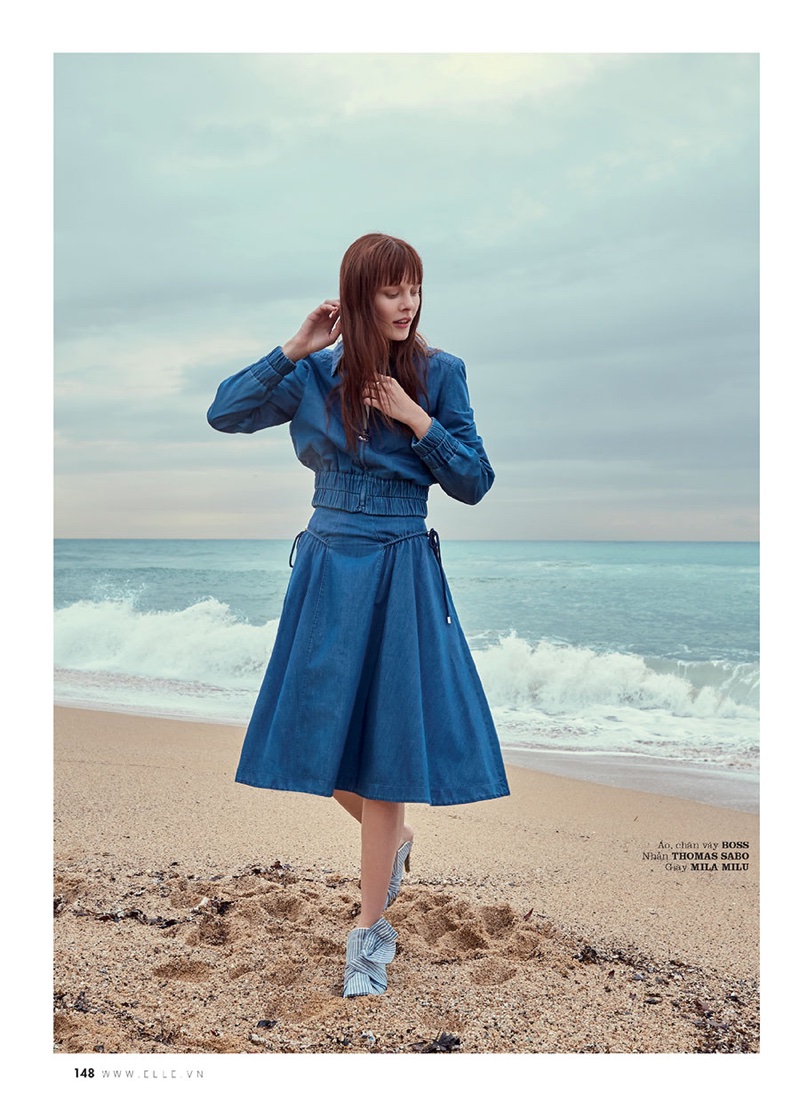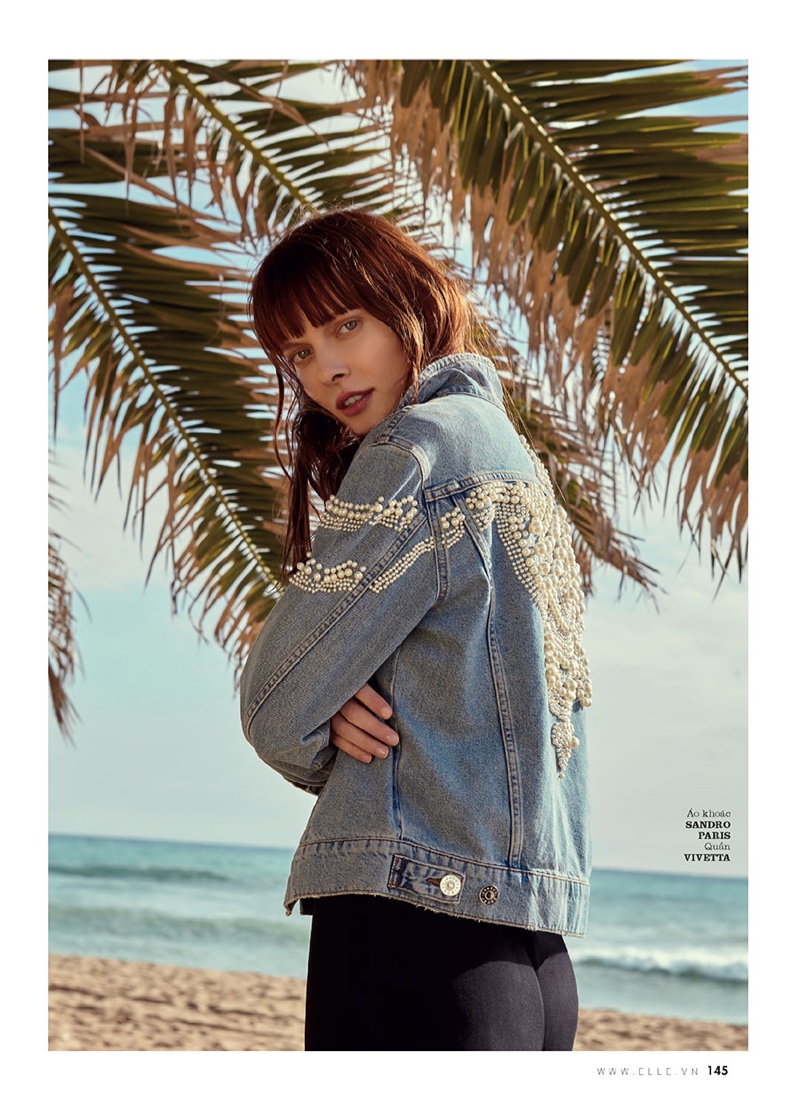 comnum(0) tbcount(0) tbcount(34)
Categories:
Other Brands
Not every seasonal handbag is lower priced than the Classic Flap Bag. But for the Chanel Elaphe Double Chevron Flap Bag from the Pre-Fall 2018 Collection, we get the value for the cash we invest. Not only is the style refreshing and unique, but it's created with a touch of exotic leather. The overall appearance feels fabulous and timeless. So should we put it on our wish list?
The Design
The chevron quilting is as famous as the diamond quilting because both appear to be chic. The Double Chevron Flap Bag is designed with a chevron-stitched flap, but below the flap it's made in smooth leather. The chevron stitching moves from the flap to the back.
But what's truly overwhelmingly gorgeous is the double flap. The outer flap is crafted in calfskin, but there is another flap behind the calfskin flap. That flap is made from Elaphe, which is an exotic leather. The Elaphe flap is crafted with the CC logo, but the calfskin flap is also built with a gold button cc that function as a closure.
The sides are also embellished with Elaphe leather as well as the leather patch of the chain-leather strap. And also, the reason why we crazy about the bag is the multiple ways of carrying. The chain can be used as a handle bag (this handle chain is made from gold and silver hardware). Then there is a long chain with leather patch for shoulder carry.
The back also comes with a back pocket just like the classics. This back pocket is also made from Elpahe.
The Interior
This is a flap bag, which means that there is enough space for your must-take essentials. And also the interior space depends on the size of the bag. There are multiple sizes, but the 'mini size' is comparable to the Small Classic Flap Bag, but then a bit smaller.
The size of the Chanel Mini Double Chevron Flap Bag is 5.5' x 2.3' x 8.6' inches and the price of the Small Classic Flap Bag is 5.7' x 9.3' x 2.3' inches. Just to give you some comparison.
The Prices And Sizes
Chanel Mini Elaphe Double Chevron Flap Bag
Style code: A57470
Size: 5.5′ x 2.3′ x 8.6′ inches
Price: $5200 USD, $6775 CAD, €4650 EURO, £4180 GBP, $7930 SGD, $42600 HKD, $7740 AUD, ¥652320 JPY, ¥38100 CNY, ₩6480000 WON
Chanel Small Elaphe Calfskin Double Chevron Flap Bag
Style code: A57471
Size: 5.9′ x 3.1′ x 10.2′ inches
Price: $5700 USD, $7425 CAD, €5100 EURO, £4580 GBP, $8700 SGD, $46700 HKD, $8490 AUD, ¥716040 JPY, ¥41800 CNY, ₩7110000 WON
More Images And Colors
comnum(0) tbcount(0) tbcount(26)
Categories:
Other Brands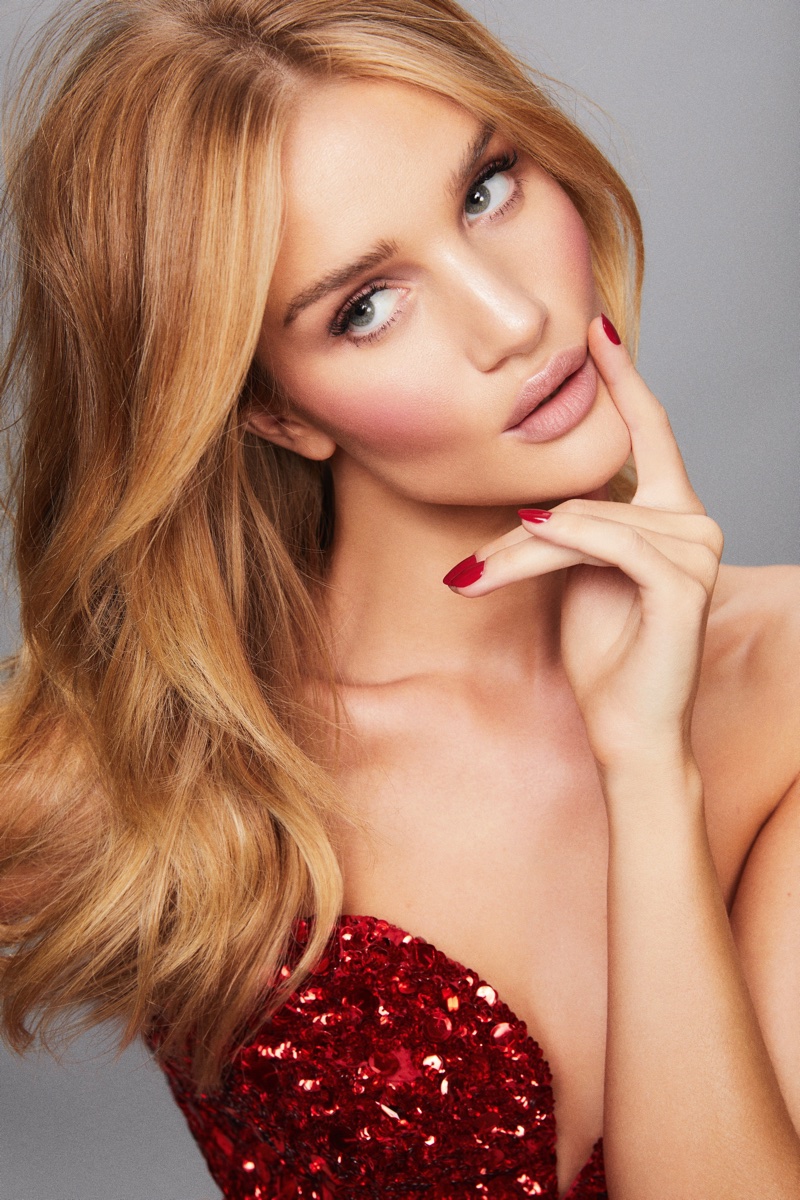 Rosie Huntington-Whiteley stars in Rose Inc. photoshoot
Rosie Huntington-Whiteley has tried many different beauty products as a top model through the years. And just last month, the British stunner launched a new beauty website called Rose Inc. "I hope you won't think of this website as a rule book, but as your best girlfriend's notebook," Rosie wrote about the project's mission. For the site's promotional images, the blonde poses in a glamorous photoshoot captured by Kai Z Feng. Makeup artist Katie Jane Hughes works on Rosie's radiant face with hair by Christian Wood.
Related: Rosie Huntington-Whiteley Models Pre-Fall Styles for Harper's Bazaar Australia
ROSIE HUNTINGTON-WHITELEY FOR ROSE INC.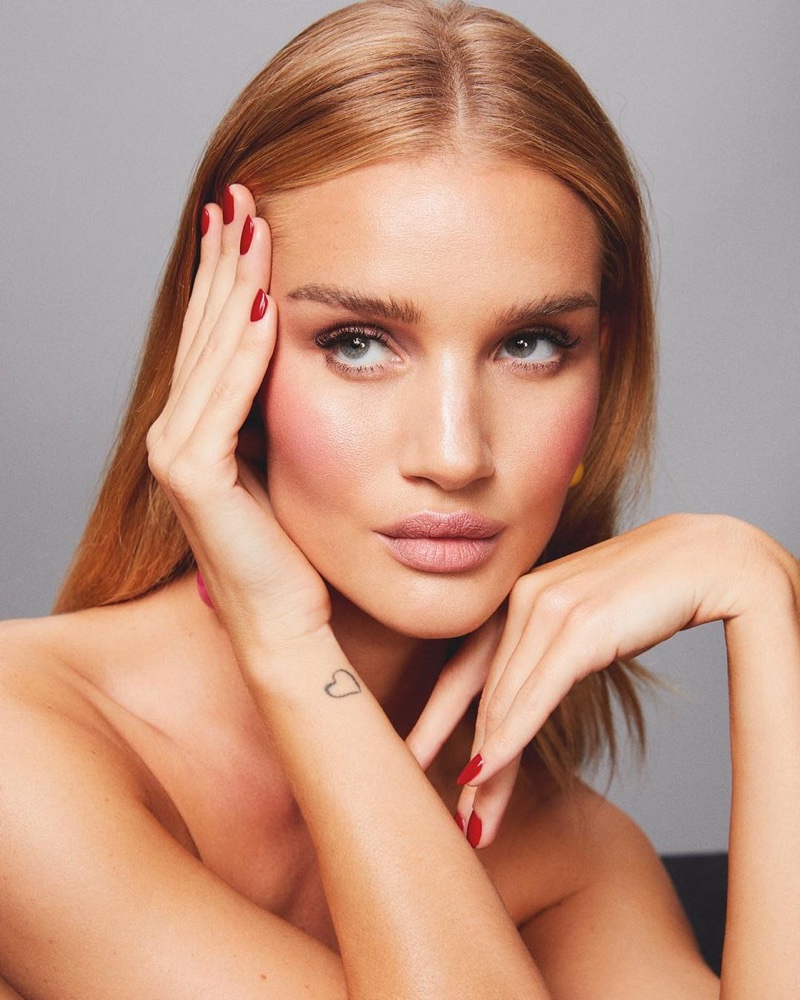 Model Rosie Huntington-Whiteley launches beauty website called, Rose Inc.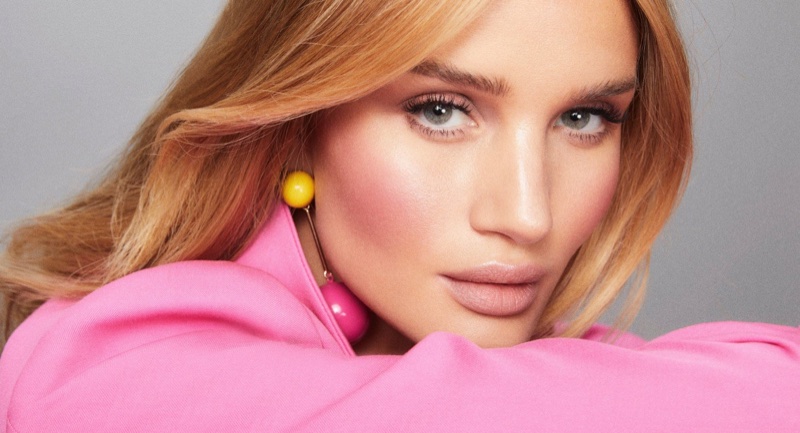 Rosie Huntington-Whiteley shows off a natural makeup look for Rose Inc.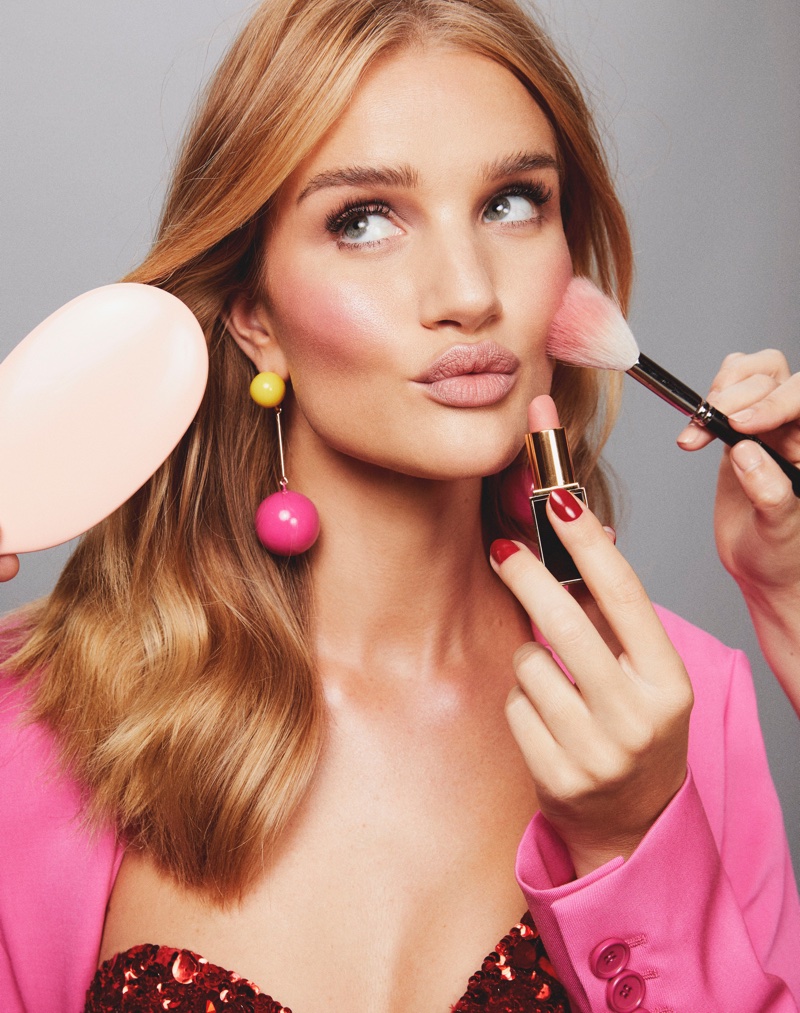 Model Rosie Huntington-Whiteley launches Rose Inc. website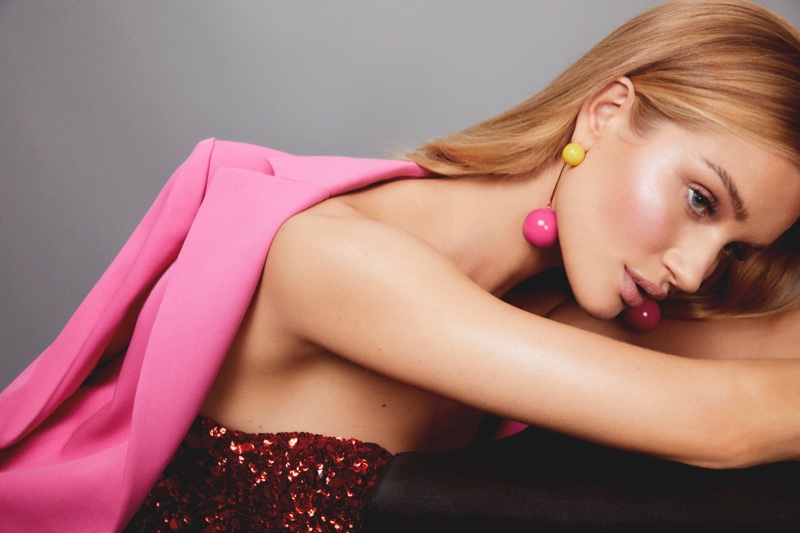 Kai Z Feng photographs Rosie Huntington-Whiteley for Rose Inc.
comnum(0) tbcount(0) tbcount(29)
Categories:
Other Brands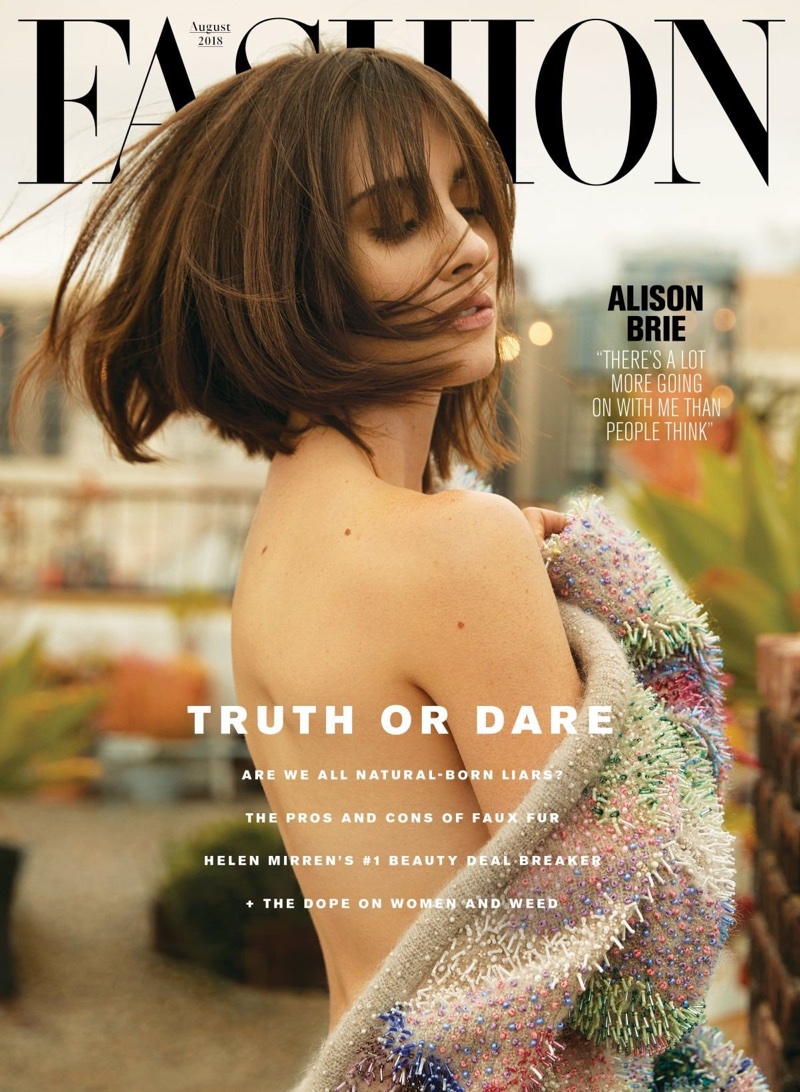 Alison Brie on FASHION Magazine August 2018 Cover
Actress Alison Brie flaunts her back on the August 2018 cover of FASHION Magazine. Captured by Max Abadian, the brunette stunner wears a Mary Katrantzou coat and skirt. For the accompanying shoot, Alison poses in chic looks from designer collections. Styled by Sophie Lopez, the 'GLOW' star wears pieces from labels such as Delpozo, Gucci and Miu Miu.
Related: Alison Brie Poses in Sleek Looks for Sunday Times Style
COVER SHOOT: ALISON BRIE FOR FASHION MAGAZINE AUGUST 2018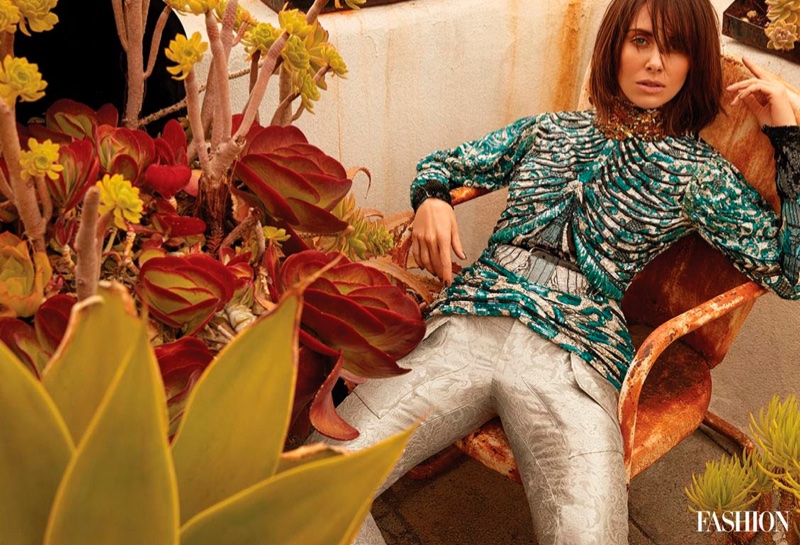 Actress poses in Mary Katrantzou top and pants
ALISON BRIE ON THE #METOO MOVEMENT & THE PRESSURE TO BE SEXY
In her interview, Alison talks about the pressure to be sexy even with the #MeToo movement.
Although, even right now, in this explosive moment, there is still a thing where we're like, 'Yeah, I'm taking back my body, and I don't have to be sexy…But I'm also 35, and do you still find me sexy? Because I just want to make sure.' It's like as much as we want to think everything's changed, I still have a fear about wanting to be seen that way enough to continue to work."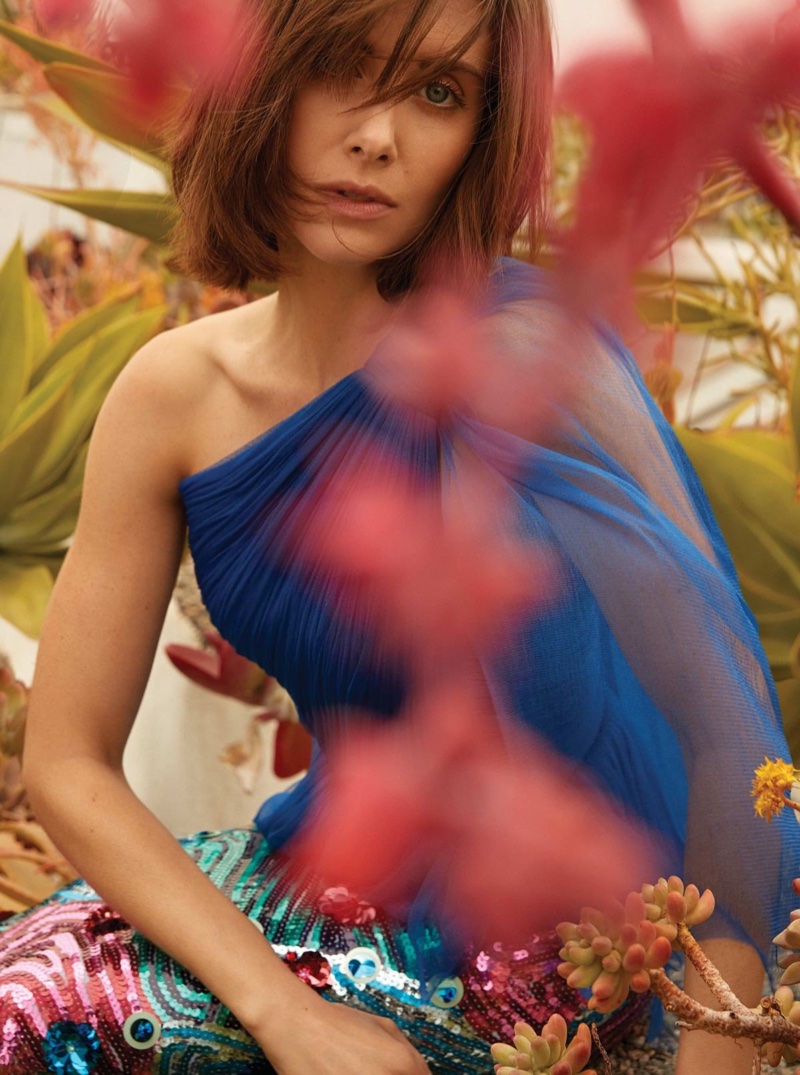 Alison Brie wears Delpozo top and skirt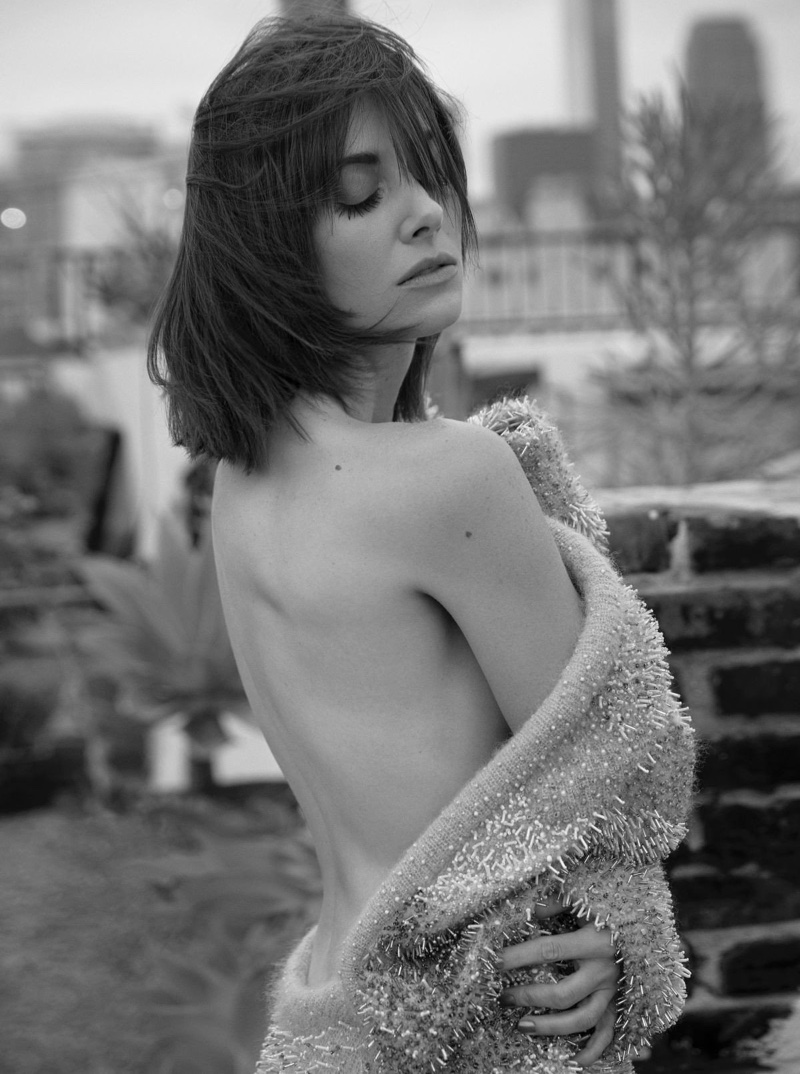 Photographed in black and white, Alison Brie wears Mary Katrantzou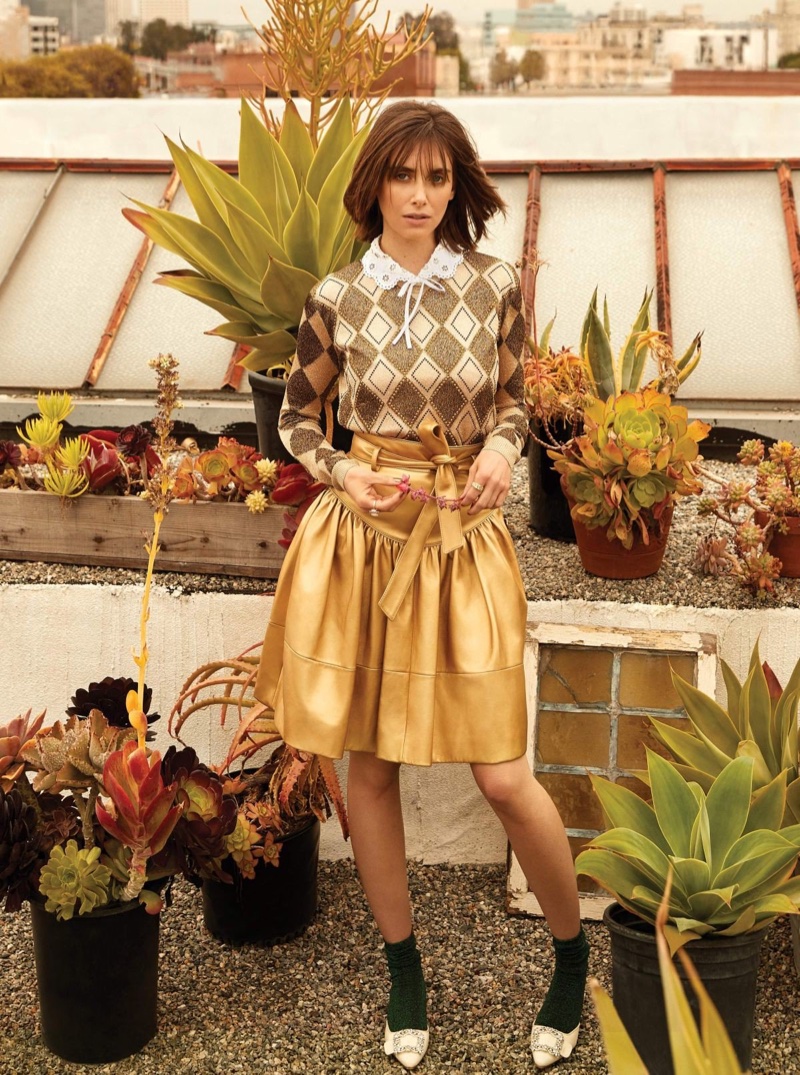 Alison Brie poses in Miu Miu top, sweater and skirt with Manolo Blahnik shoes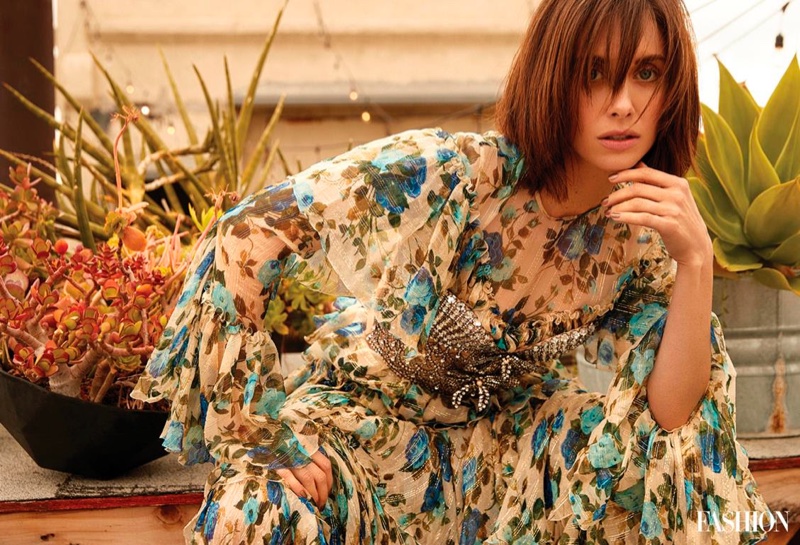 Actress Alison Brie poses in Gucci dress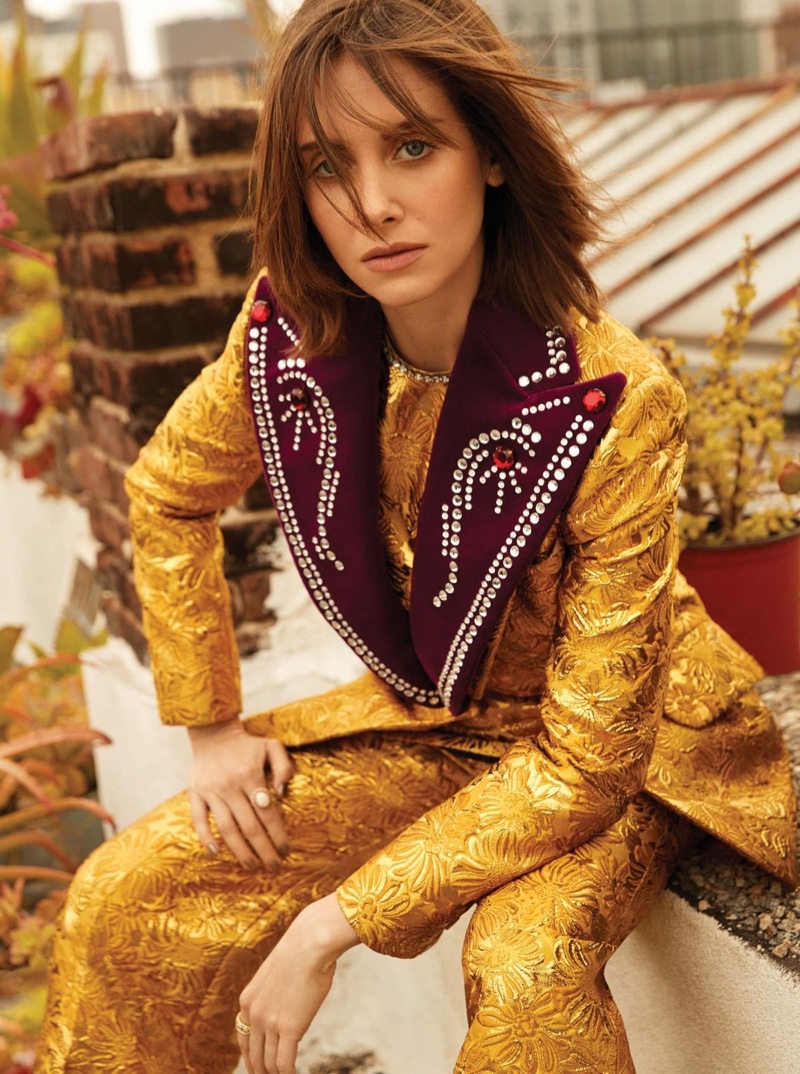 Suiting up, Alison Brie wears Gucci jacket, top and pants
Designer Bags, Wallet, Purse, Belt & Accessories Official Site, Best Price & Quality, Free Worldwide Shipping, Free Returns. Each Bag Is A Work Of Art - Handmade - Cowhide Art - Can Custom-Made

Categories

New Posts

Hot Posts